Swiss evangelicals: vote "no" to preimplatation genetic diagnosis
Referendum on Sunday 14th unites evangelical parties EVP and EDU, and the Evangelical Alliance. Catholics and Reformed church encourage the same vote.
BERN · 12 JUNE 2015 · 18:26 CET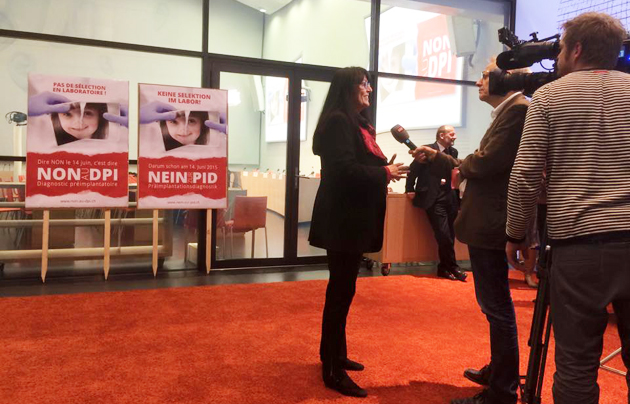 Pro-life campaigners speaking to the Media. / EVP
"Loving life does also mean loving embryos", argued the Swiss Evangelical Alliance (SEA-RES) in their campaign to ask citizens to vote "no" to the amendment to the constitutional provision on reproductive medicine and genetic engineering involving human beings.
The two major evangelical parties, EVP (Evangelische Volkspartei) and EDU (Eidgenössisch-Demokratische Union) also campaigned in the last week to stop the preimplantation genetic diagnosis.
"It is legitimate that parents turn to Medicine for having children as healthy as possible. The problem here is that we are touching on a fundamental ethical question, which affects the manipulation of human beings in their formation", a statement by the Swiss Evangelical Alliance said.
Evangelicals also expressed their support for parents who have children born with illnesses. But the sanctity of life needs to be protected, because "the human life, in their first stadiums, is a miracle and gift of God."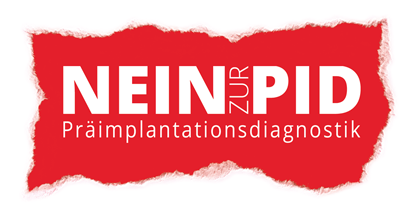 The proposition is one of the four topics which will be voted in Switzerland's referendum on June 14th.
A Swiss Evangelical Alliance representative commented to Evangelical Focus: "It is special that all Christian denominations (Catholic church, the Reformed Protestant church and Evangelicals) have the same position" in this occasion.
Published in: Evangelical Focus - family - Swiss evangelicals: vote "no" to preimplatation genetic diagnosis