Matthias Mayer, gold and bronze in Beijing 2022: "Faith gives me security"
The Austrian racer is a committed Christian who has helped refugee families in his country. He is the second alpine skier to win three golds in three Winter Olympic Games.
VIENNA · 14 FEBRUARY 2022 · 12:12 CET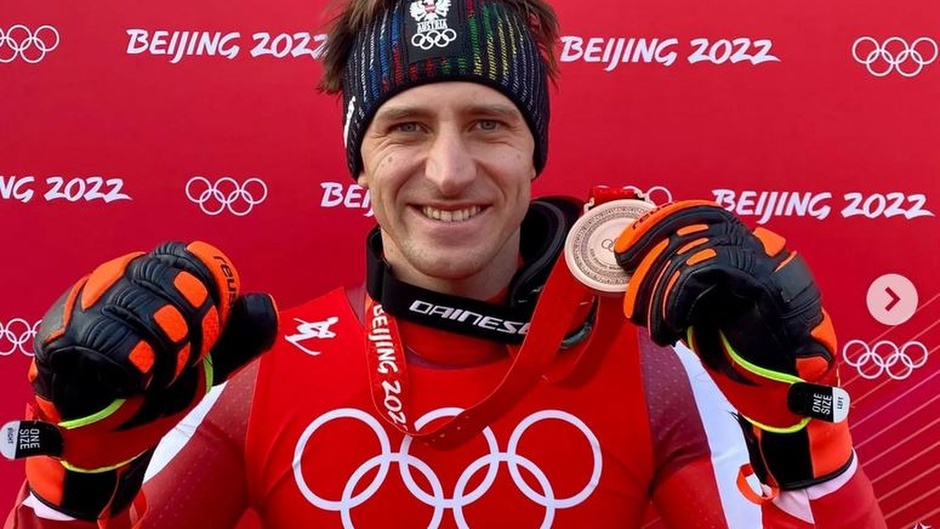 Matthias Mayer has won the gold medal in the Super Giant skying competition in the Winter Olympics of Beijing 2022. A day earlier, he also won the bronze in the men's Downhill.
With these latest successes, Mayer has become the second alpine skier in history to win three golds in three different Olympic Games (the other two were in Sochi 2014 and Pyeongchang), after Kjetil Andre Aamodt.
Big obstacles
According a report by news website Livenet.ch, less than two years before his first victory at the Olympic Games of Sochi (Russia), Matthias Mayer fell ill with reactive arthritis, an inflammation of the joints that occurs as a result of a bacterial infection.
The doctors treating him were able to identify food poisoning as a possible cause. Training had to be cancelled for the top athlete for a while as a result of this illness, and he was even hospitalised for four weeks.
Mayer had hardly any strength left due to this reactive arthritis: he lost a lot of weight and also had to sit in a wheelchair for some time. But giving up was out of the question for the athlete. By refraining from taking strong medication, Mayer was able to recover quickly and start his ski training again after only a few months.
Barely three years later, another deep break in Mayer's life followed. This time it was a fall on his skis, which caused him serious injuries.
The complicated fractures of two of his thoracic vertebrae were treated in a complicated surgery. Thanks to the 'airbag' Mayer was wearing when he fell, even more serious damage was prevented. However, the Olympic champion's season came to an early end due to the fractures.
Faith in God to keep focused
During such difficult times of crisis, Matthias Mayer has said he is supported by his deep faith in God.
The skier, aged 32, said in 2017: "For me, sporting achievements and successes are not only borne by physical and mental training, but also very much by my faith and a very special strength that I receive from it".
Every decision in life, came out of belief. "When you get such high praise, I realise how important faith in God is for me. It gives me security, I know that no matter what happens, I can go into the day relaxed, because he accompanies me on my way. And I am infinitely grateful for that".
A heart or refugees
For the Olympic champion, his Christian faith includes his commitment to others. A few years ago, for example, Mayer supported two refugee families from Iraq, one of which can now live independently in Austria and the other went back in their home country.
Matthias Mayer comments: "It was an exceptional situation for the people concerned. We got them accommodation and showed them how life works in our country".
Published in: Evangelical Focus - life & tech - Matthias Mayer, gold and bronze in Beijing 2022: "Faith gives me security"