"Young people want to put their beliefs into practice"
World Vision and the Barna Group released a study on the values of Millennials and Generation Z and their relationship with faith issues.
Protestante Digital · 10 AUGUST 2020 · 17:00 CET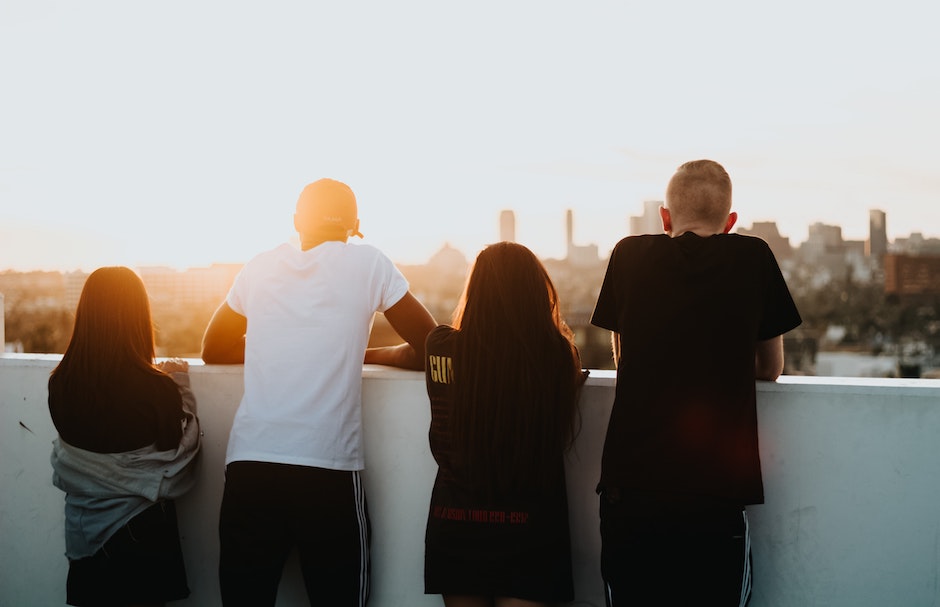 Christian organisation World Vision, in collaboration with the research firm the Barna Group, has published the report "The Connected Generation", on Millennials and Generation Z.
The detailed study "is based on an international online public opinion survey. A total of 15,369 respondents ages 18–35 across 25 countries were surveyed online in 9 different languages", authors explained.
It shows "what values are Millennials, and now Gen Z, bringing with them into adulthood, what kind of world are they already building", as well as "their relationship to faith and how they recognize their own spiritual needs".
According to Andrew Morley, President and Chief Executive Officer of World Vision International, "through this important and comprehensive study, we found young adults are truly globally minded with a genuine desire to make a difference".
"But it also reveals a need to rethink the way we and churches connect with and mobilise young adults. In making a lasting impact on these young adults, we make a lasting impact on the world", he added.
World Vision and Barna point out that "it is the most exhaustive study published on this subject [...] we hope to help churches and leaders to appreciate the needs of young people, to reach them".
"We have gained unique insights into spiritual development today and a wide-angle lens on the most pressing issues and concerns facing Millennials and Gen Z—cohorts who are much talked about and often misunderstood", Barna president David Kinnaman, pointed out.
Furthermore, "the findings will help Christian leaders of all ages partner with the emerging generations globally to take advantage of their unique 'connected' moment", he underlined.
Loneliness and anxiety, the main challenges
The study reveals that loneliness is one of the main challenges for young people. Overall, 57% of those surveyed say they feel connected to the world, but only one in three feel cared for by those around them.
"We are talking about the most connected generation in history, who knows everything that happens in the world through social media, but feels alone in their everyday life. They live with anxiety the decisions about their future", general director of World Vision Spain, Javier Ruiz, told Spanish news website Protestante Digital.
According to the head of the department of faith and development of the entity, Nieves Carabaña, "the global connection does not replace the close one. The report concludes that people of faith feel a strong connection, and the stronger that connection, the less the feeling of fear, anxiety or loneliness".
Loneliness is precisely connected with insecurity and anxiety, another of the main burdens of this generation. Up to 40% feel insecure about their future, more than those who are optimistic (37%), and 31% face the important decisions of their lives with anxiety.
"That is why working close to them and building relationships is key. If we can give our churches an attractive mission that connects with the desire of these young people to impact and improve the world, and at the same time, create a welcoming community, we have several possible ways of working", Ruiz emphasised.
A willing generation
According to the study, almost half of those interviewed claim to be involved in some way in the causes that concern them and 30% are doing some kind of volunteering.
"They are a generation that wants to put their beliefs into action. They demand that church leaders live their faith that way", Ruiz said.
Spiritually sensitive and thirsty
Spirituality is also important for the new generations. The research found that more than half of those surveyed consider that religion is "good for people and society".
Furthermore, for the majority of the Christians who participated in the study (73%) it is important to have someone in their lives to share their experience of faith.
However, when they are asked about the importance of discipleship, only 13% believe it is necessary .
"The report says that 20% of young believers miss gathering together with their friends. This should make us think that some of those who went to church are now gone, and how to reach those who are leaving or have left, how to accompany them", Carabaña stressed.
She underlined that churches and leader should "Talk with them, sharing the eternal messages the gospel that do not change, but communicating them in postmodern terms".
"These young people are not the future, they are the present. They are already leading churches and in positions of relevance in society. Therefore, we need this generation to build a world of justice, where the message of Jesus can be lived in practice. It is unthinkable to work in alliance with the churches and not take this generation into account", Ruiz concluded.
Read the full "The Connected Generation" report here.
Published in: Evangelical Focus - life & tech - "Young people want to put their beliefs into practice"