JesusontheWeb: Impacting social networks with the gospel
The Spanish ministry will launch its third worldwide campaign next week, saying; "We want the gospel to be viral in social networks".
Protestante Digital · MADRID · 10 FEBRUARY 2016 · 12:10 CET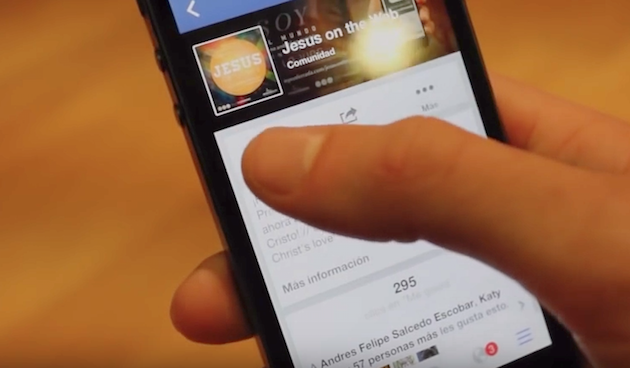 JesusontheWeb encourages Christians to share the gospel online
For the third year in a row, the ministry Jesus on the web, founded in the Spanish city of Leon with an international focus, is preparing a campaign to impact social networks with the gospel.
From February 16 to 22 the official website, the ministry´s social profiles, and profiles of many Christians will bring the name and message of Jesus online everywhere.
"We want the gospel to be viral in social networks", explains Israel Montes, a coordinator of this initiative.
tThe project will continue to share testimonies, stories, opinions, images and videos of the Bible through its website, Facebook, Twitter and Instagram. All these materials have an evangelistic purpose and have been prepared specifically for the project.
A WEEK TO IMPACT OTHERS WITH THE GOSPEL
Jesus on the web will launch its campaign next week, from February 16 until February 22, and the team are searching for those who would like to take part by suggesting new ideas.
Prior to the campaign (February 1 to 12), they have encouraged Christians to support and learn more about the project, saying: "Pray for Jesus on the web, subscribe to our newsletter and you will receive the praying guide".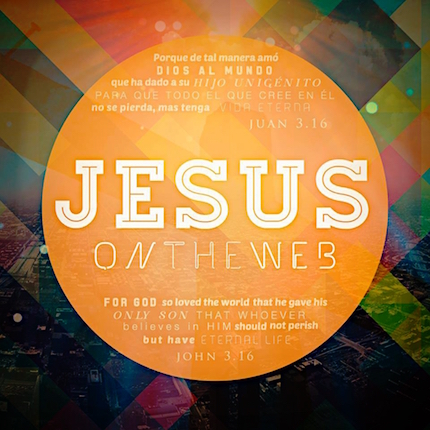 This week, the countdown will begin and the prayer requests will be available in their Facebook page. "During this time, please pray, and if the Lord puts in your heart the desire to be more involve with this project, subscribe and become a volunteer", the organisers suggest.
The invitation is also open to youth groups and churches, as they have said; "encourage others to participate and make them aware of the advantages of evangelizing through social networks".
They also invite everyone "to change your profile picture, and use the official Jesuson theWeb 2016 picture, and if someone asks you about it, explain them!"
ARTICLES, VIDEOS, PICTURES...CREATIVITY
All the evangelistic materials made to share the gospel in the social media, will be available in the web next week during the campaign. The organisers encourage Christians to join and share verses online with the hashtag: #JesusontheWeb
Additionally, Evangelical Focus will also have a specific blog, with articles of different authors.
"We encourage everyone to be creative: Whatever comes to your mind for evangelizing in social networks or Internet, go for it! We want to bring the Gospel everywhere that week!", Israel Montes concludes.
You can learn more about the project in the English version of #Jesusonthweb
Published in: Evangelical Focus - life & tech - JesusontheWeb: Impacting social networks with the gospel