The faith of the African Cup top scorer
The Nigerian football player, Odion Ighalo, shares his faith publicly very often."Everything I have achieved today is because of the grace of God", he says.
Livenet.ch · 25 JULY 2019 · 16:35 CET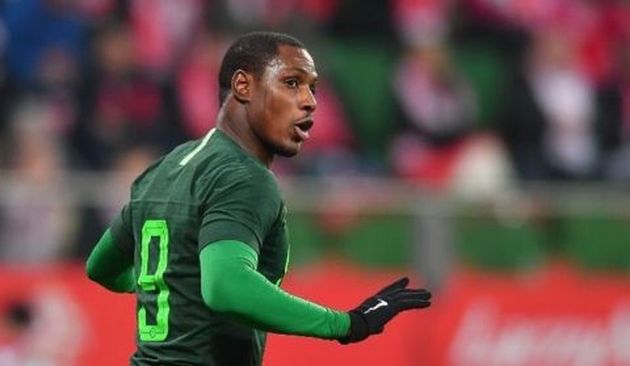 Nigerian football player, Odion Ighalo./ Ighalo instagram.
The Nigerian football player Odion Ighalo has been the top scorer of the Africa Cup in 2019.
He announced his retirement from the Nigerian national football after winning the AFCON 2019 Golden Boot.
The 30-year-old was awarded the top scorer's prize in Egypt after scoring five goals in seven appearances for the Super Eagles.
He has traveled extensively, including Watford in England, Udinese in Italy and Granada in Spain. He is currently playing for the Chinese team Shanghai Greenland Shenhua.
DIFFICULT CHILDHOOD
Ighalo had a difficult childhood. He grew up in a muddy street in the miserable suburb of Ajegunle of Lagos, Nigeria.
"From Ajegunle to the end of the world, I serve a living God. Everything is possible with Him. I held on to my God when my high school girlfriend left me because I had nothing to offer her. But I had God and I had a dream Trust in his time", he publicly said recently.
He talks about his faith in Twitter very often: "Never give up your dream, the same God who raised me will lift you up. Hold on to Him and trust in His timing. Put God first and everything is done .
"EVERYTHING I ACHIEVED IS BECAUSEOF THE GRACE OF GOD"
"Everything I have, everything I have achieved today is because of the grace of God. I made a vow that every glory be given back to God in my life", he said in an interview in 2015.

Ighalo told the British newspaper Daily Mail that "hard work and the grace of God have paid off in my life. I am a Christian and I believe so much in God. I'm not perfect. I have my flaws. I am human. Only God is perfect. I try to acknowledge him in my life. Whatever I am now and what I am going to be is through God" .
"Not only on the pitch but in my life as well, belief is very important. I cannot go out in the morning without praying and thanking God for the new day", he also pointed out.

He does not care what others say or if he is criticized. "All I have is God. I do not know what the future holds, but I know that God is good and he knows my future".
Published in: Evangelical Focus - life & tech - The faith of the African Cup top scorer