Swedish Lutherans will use gender-neutral language when referring to God
The leadership of the Protestant Church of Sweden will use "inclusive" language in worship services. Terms like "Father" and "Lord" can now be avoided.
The Local, AP · STOCKHOLM · 27 NOVEMBER 2017 · 09:42 CET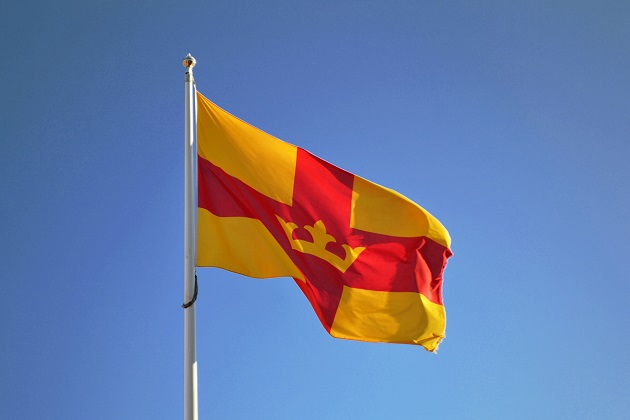 The Church of Sweden official flag. / Svenska Kirkan
The national Swedish Evangelical Lutheran church has voted to change its 31-year-old handbook.
Among the most susprising ammendments is the recommendation to use gender-neutral pronouns to refer to God the Father.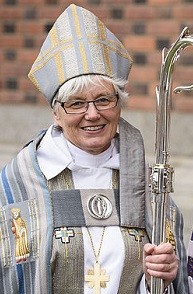 Instead of "In the name of the Father, the Son and the Holy Spirit", priests of the Church of Sweden will now be able to use the phrase
"In the name of God and the Holy Trinity"
.
A spokesperson said "a wide majority of people decided on the book" during the Church Assembly meeting. Furthermore, "when liturgy is revised we also seek to use inclusive language where appropriate when referring to people".
Archbishop Antje Jackelen is leading the Church of Sweden since 2013. "Theologically, for instance, we know that God is beyond our gender determinations, God is not human", she told news agency TT.
The new use of language takes effect on May 20, 2018, during Pentecost celebrations.
A NATIONAL CHURCH THAT HAS LOST ITS INFLUENCE
The Lutheran Church has 6.1 Million baptised members (in a country of 10 million).
Nevertheless, official figures show that only 5% of the population goes to church regularly.
In 2014, only one in three marriages were formalised in this church.
A WIN/Gallup International survey showed that almost 8 in 10 Swedes define themselves as "not religious" or "convinced atheists".
In the last decades, independent evangelical and Pentescostal churches have seen their church attendance grow.
Published in: Evangelical Focus - europe - Swedish Lutherans will use gender-neutral language when referring to God