Evangelical church burnt in Chiapas ahead of Pope Francis' visit
During his visit to the region, Pope Francis condemned the exploitation and social exclusion of the indigenous peoples. But Roman Catholics in Chiapas continue to persecute evangelical believers.
Agencies, Protestante Digital · SAN CRISTOBAL DE LAS CASAS · 16 FEBRUARY 2016 · 17:36 CET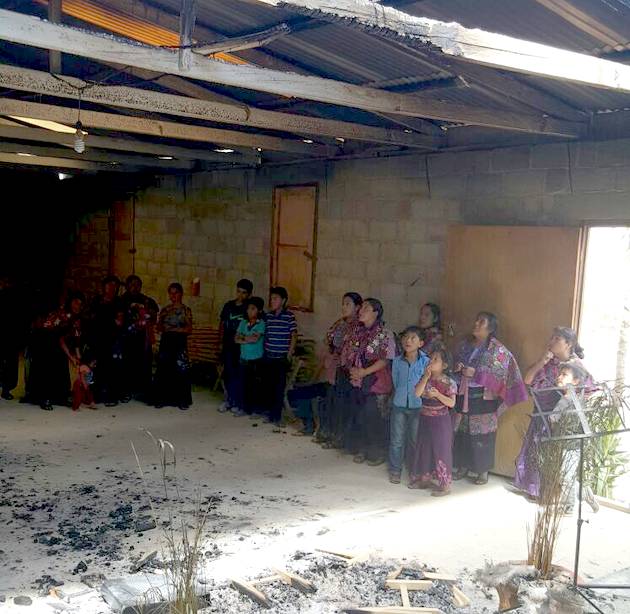 Members of the church after the attack / CoC
The day before Pope Francis' visit to the region, an evangelical church was attacked in Zinacantán, a city of the Mexican state of Chiapas.
Early in the morning on February 15, when many Mexicans in Chiapas were getting ready to see the Pope, the church "Fuente de Fe, Alabanza y Poder" was raid by strangers, causing damages of thousands of Mexican pesos.
The church is located in the Navenchauc community, in the city of Zinacantán, inside the Chiapas state. This is the region whereevangelical churches have experiences the biggest growth, and where, according to Roman Catholic bishops, only 58% of the population is Catholic.
EVERYTHING WAS BURNT
The unknown attackers entered in the church by force, breaking the door and a window.
Once inside, they piled 200 chairs, along with everything they found (the pulpit, curtains, tables), and burnt them. The fire also destroyed the ceiling.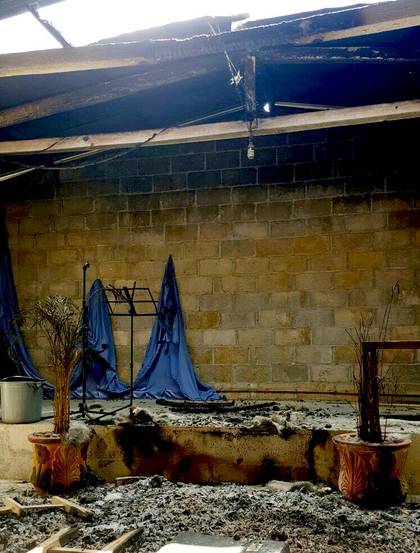 NO POLICE REPORT BECAUSE OF POPE´S VISIT
Ciro Díaz Méndez, the pastor of the church, accompanied by the legal representative of a religious association, went to the temple to verify the damages.
Afterwards, they went to the police to denounce the attack, but all offices were closed due to the visit of the Pope in San Cristobal de las Casas, Díaz explained. The pastor planned to file the complaint on Tuesday, 16th.
POPE FRANCIS ON INDIGENOUS PEOPLE
During his visit to Chiapas, Pope Francis condemned the centuries-old exploitation and social exclusion of Mexico's indigenous peoples, saying the world should instead ask their forgiveness and learn from their culture and appreciation of nature.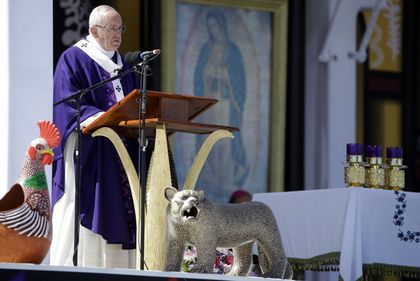 In his homily in Chiapas, the Roman Catholic pontiff denounced how "in a systematic and organised way" indigenous peoples have been misunderstood and excluded from society over the course of history.
"How well we would all do, to do some soul searching and learn to say sorry", Francis added.
Nevertheless, the Pope did not mention any of the attacks and aggressions some Mexican evangelical communities have suffered in the recent years, usually just for not renouncing to their faith.
Published in: Evangelical Focus - world - Evangelical church burnt in Chiapas ahead of Pope Francis' visit