Evangelical pastor killed in French Guyana
The church of the pastor was destroyed by fire. A delegation of French evangelicals was visiting the country to discuss the application of the 'separatism law' in the overseas region.
Evangeliques.info · 05 MAY 2022 · 17:06 CET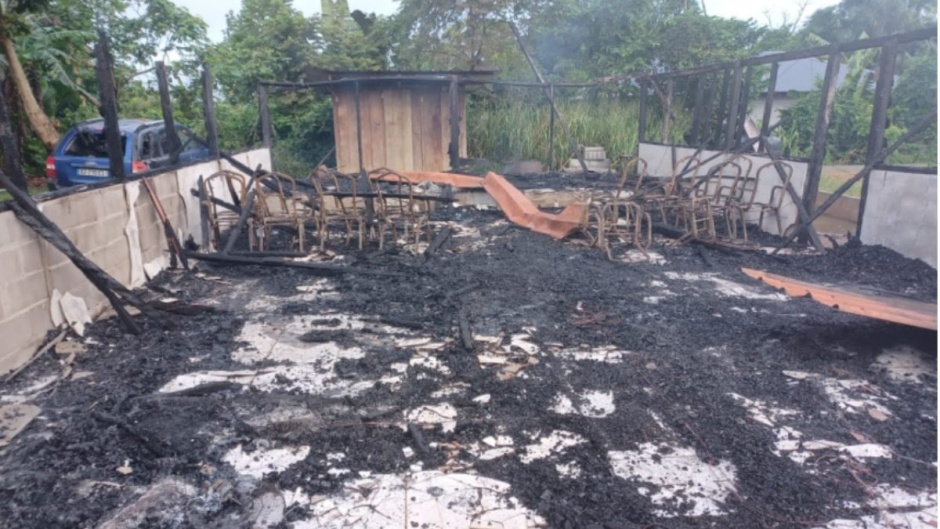 Pastor A. Kalloe's church building was destroyed by fire. / Faceook CNEF
The pastor of an evangelical church in Saint-Laurent du Maroni, French Guyana was killed in a shooting on the night of 3 May.
A few hours later, his church was set on fire and destroyed completely. Futhermore, in the shooting at least seven other people were injured, including two who were taken to hospital in critical condition.
Pastor A. Kalloe was a member of the Guyana branch of the National Council of Evangelicals in France (CNEF 973), and the day before his murder he had met with a delegation from the CNEF France, who were visiting the country.
They went to the scene of the tragedy, "it was still smoking, I had never seen a church totally destroyed by fire, we are completely puzzled", pointed out Clément Diedrichs, director of the CNEF, adding that Kalloe "was very involved in his church and community".
"All our prayers, and fraternal condolences to the family and loved ones of this brother in Christ", stressed the CNEF on its Facebook.
The La République En Marche (the Republic on the Move, LREM) party parliamentarian for the second constituency of Guyana, Lénaïck Adam, said he "lost a man of faith, Pastor Kalloe who supported me in my political battles. I honour his memory, my sincere condolences to his family. I wish the injured a speedy recovery. May the perpetrators be quickly found".
CNEF visit to French Guyana
The CNEF has sent a delegation to the overseas region. Its director general, Clément Diedrichs, and the lawyer Nancy Lefèvre, went there to meet the pastors of the CNEF 973, and Maxime Victorin Bolo, the regional representative.
Romain Choisnet, spokesman of the CNEF, explained on twitter that they will have two meetings with Thierry Queffélec, the Prefect of Guyana,"to discuss the application of the Mandel decrees in the context of the 2021 separatism law, particularly for evangelical Protestant places of worship".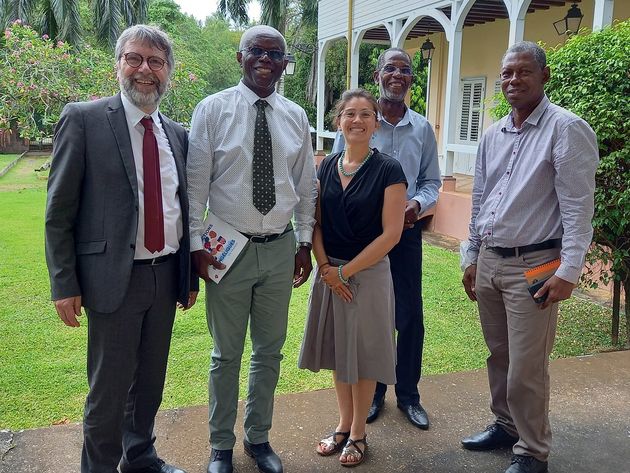 The CNEF delegation at the prefecture of Guyana. / @comcnef
"The spiritual unity experienced by the members of the CNEF is not limited to metropolitan France", added Choisnet.
Published in: Evangelical Focus - world - Evangelical pastor killed in French Guyana