Eleven members of a Christian family shot to death in Mexico
The prime suspect is an alleged rapist seeking revenge against a victim whose complaint had him jailed .
Agencies · MEXICO DF · 13 JUNE 2016 · 18:40 CET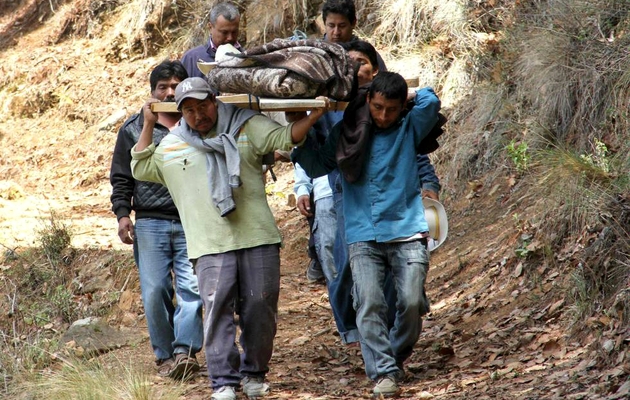 Family members carried the bodies
Eleven members of the same Mexican family have been shot dead by gunmen, one of which sexually assaulted one of the victims nine years ago, authorities said.
Five women, four men and two young girls were shot on Thursday night in the remote mountain hamlet of San Jose El Mirador, in the municipality of Coxcatlan, in the central state of Puebla.
Witnesses identified two assailants and recognized one of them as the man who allegedly sexually abused one of the dead women nine years ago, resulting in the birth a boy, according to the state prosecutor's office.
RELIGIOUS REASONS?
Officials had previously raised the possibility that the killings had religious overtones because residents of the largely evangelical hamlet had previously had disputes with Catholics in a nearby community. However, that now appears not to have played a role.
The village is inhabited by Evangelicals who broke away from another community of Catholics, El Potrero.
But the mayor, Vicente Lopez de la Vega, said the two villages respected each other: "It's a community in harmony, but things change. There's immigration. Many go north of the country and to the United States. Sometimes when people come back the harmony is lost."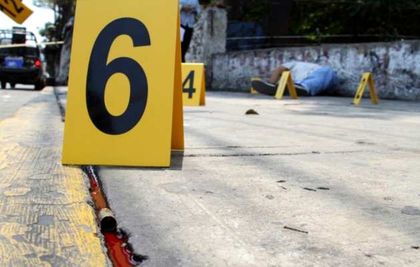 Further investigations revealed that the prime suspect in the slaying of 11 family members is "an alleged rapist seeking revenge against a victim whose complaint had him jailed", a Mexican law enforcement official said.
Five witnesses survived and were under government protection. They told the authorities the attackers arrived by foot, opened fire and left. Prosecutors said they are believed to have fled into the mountains of neighbouring Oaxaca state.
"WE ARE NOT COMING BACK"
Among the witnesses, there was a four-year-old girl who had been wounded in the gunfire, and alerted authorities to the violence after she walked for nearly an hour to the nearby community to seek help.
"We are not going back, we are going to look for work wherever we can", Clemente Hernandez, a leader of the 50-household village, who lost his two daughters, said.
Authorities have not released the names of the victims or the suspects.
Published in: Evangelical Focus - world - Eleven members of a Christian family shot to death in Mexico