Evangelicals in Turkey: 'We are safe, please pray'
Four Spanish pastors describe the situation from the ground. There is "confusion" in Istanbul and Ankara. Explosions are heard in several cities, and "mosques are calling people to go to streets to protest".
ISTANBUL · 16 JULY 2016 · 00:50 CET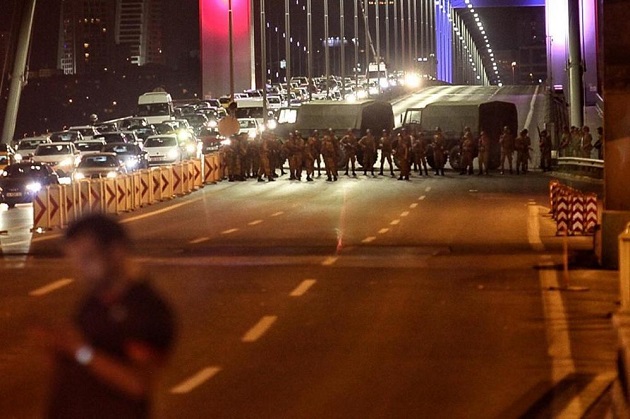 "All of the team is together in one room of the hotel, waiting", Jaume Torrado, a Spanish evangelical pastor told Evangelical Focus via whatsapp from Ankara.
After the coup attempt there is "much confusion", the operational leader of a Samaritan's Purse team says. "We have heard explosions very near to where we are".
"Other team members in Antakya have sent us a video, there are explosions there too", he added.
Protestant pastor Carlos Madrigal and his family have been living in Turkey for many years. They are also safe and asked Christians to pray for the situation.
His son, Marc Madrigal, in Istanbul, explained through Facebook messages: "We hear that the military are attacking buildings of the police. We have heard shots and ambulance alarms".
"I tried to withdraw money from my bank but it was not working anymore. It is difficult to know what will happen next".
"The mosques are calling people to go out to the streets to protest".
Mauricio Reyes, member of a church in Madrid has been living in Istambul for some months. "The mosque near to us is calling people to fight against the military. It makes me think that things change from one moment to another. If our security is in Christ, nothing can shake us."
Published in: Evangelical Focus - world - Evangelicals in Turkey: 'We are safe, please pray'