Venezuelan Christians invest 3 billion bolivars in remodelling a hospital
An evangelical church has given 250 million Euro and their time to remodel a hospital in Barquimiseto. "Everything was very damaged and ruined", pastor Garcia says.
Protestante Digital · CARACAS · 24 JULY 2017 · 17:30 CET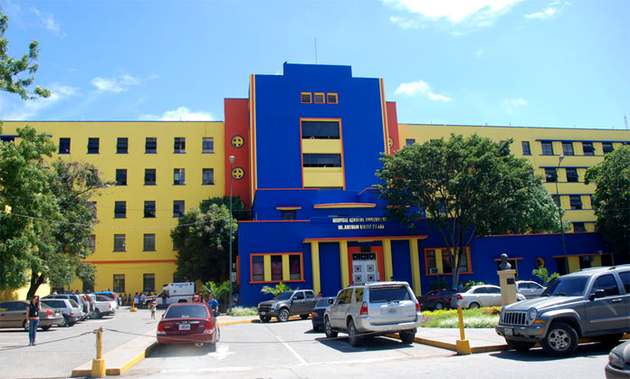 The Central University Hospital Antonio María Pineda(Hcamp)
Venezuela is in a deep crisis that affects all areas and sectors of the population.
An example of this is the deep deficiencies of the Central University Hospital Antonio María Pineda (Hcamp) in terms of cleanliness and infrastructure, which motivated a group of evangelical Christians to generously invest money and personal effort in its rehabilitation.
The hospital is in Barquimiseto, the capital of Lara, one of the 23 states of the Bolivarian Republic of Venezuela. It is located in the Central Western region of the country, the fourth most populous state, with more than 2 million inhabitants registered in the year 2015.
TIME AND MONEY
The Evangelical Pentecostal Missionary Primitive Church has given more than 3 billion Venezuelan bolivars (257,730,000 euros) for remodelling the hospital.
They have also taken part -and continue doing it- in the remodeling with their time and work altruistly. Pastor Carlos Garcia said that they began to help in the Hcamp in December 2016, and their goal is to work for a full year.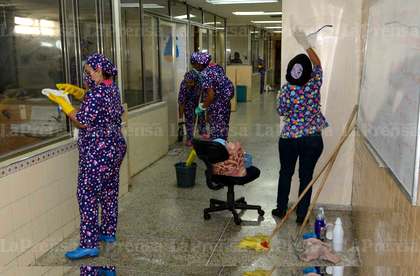 Until now, the areas they have restored are: delivery rooms, cardiology, neurosurgery, and dialysis units, the Intensive Care Unit (ICU), the nursey for children and surgery unit (men's section).
FULL REHABILITATION
According to García, they have helped with the provision of services, as well as working in electricity and lighting, carpentry, plumbing, reconditioning of walls and equipment, cleaning and fumigation.
"When we started the work, everything was very damaged and ruined, there was rot and waste of all kinds", Garcia said.
One of the most neglected areas was men's surgery, which they began to fix three months ago. They called it the "Batman Cave", Nataly Valenzuela, a member of the volunteer team, explained.
Valenzuela said that they hope the hospital will stay clean, after the big effort they have made to recover it, so that they meet weekly with the families of the patients to talk about the measures they should follow.
Published in: Evangelical Focus - world - Venezuelan Christians invest 3 billion bolivars in remodelling a hospital