A teenager murdered and four missionaries expelled in Venezuela
Venezuelan Christians worried after police kill Kluiberth Roa, an evangelical teenager. President Maduro refers to Evangelicals as "right-wing cults".
Protestante Digital · VENEZUELA · 03 MARCH 2015 · 10:20 CET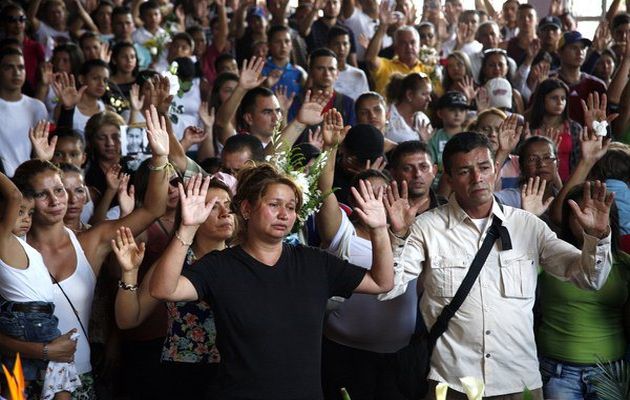 Kluiberth Roa´s family and friends pray for peace in Venezuela
Venezuela is in the spotlight again, after the terrible murder of Kluiberth Roa, a fourteen year old evangelical boy who was shot by a policeman.
The video of the boy after the shooting has gone viral on social networks and news sites. Because of that, President Nicolás Maduro has said he condemns the boy's murder, but he has also blamed his opponents who "generate violence".
Nicolas Maduro added that the incident "should make the country think" about the best ways to stop those who try to destabilize his government. "As has happened many times before, these boys are drawn by right-wing cults", said the President in a speech at a youth event.
"KLUIBERTH WAS JUST PASSING BY"
Maduro's reaction has greatly upset both the boy's family and the Evangelical community.
"He was just fourteen and was passing by. We need a loving and peaceful Venezuela. I beg the President to react" said Kluiberth Roa's mother with tears in her eyes.
"I ask the President to love God, so that he will realise that another Venezuela is possible", she added.
STRONG EVANGELICAL REACTION
Jose Piñeiro, first vice-president of the Evangelical Council of Venezuela, made a statement this Sunday, responding to what Maduro said about a "right wing cult"
"Kluiberth Roa was just an evangelical boy, he did not belong to any cult, and he was not demonstrating. But even if he were protesting, that is a constitutional right, and if he were a member of a cult, it is not a reason to murder him" declared Piñeiro.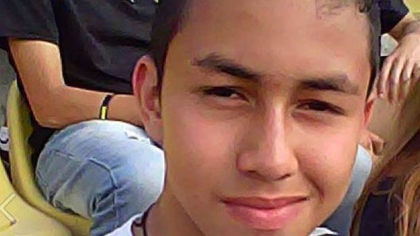 "Pain and impotence should not generate violence, but it must be a calling to get rid of the spiritual and social indifference, and to stop repressive acts against citizens. It is time for the deaf to hear, and the blind to see", added the vice-president.
CONCERN AND PRAYER
The journalist Maria Andreina Cerrada described her feelings after the events to Protestante Digital. "In our country, some of the names who are in the news scare us for a while, but all the unfair acts we have seen, have made us feel hopeless about seeing a light at the end of the tunnel", she said.
According to her, this situation is proving very hard for many. "There are so many things in the 'this has to finish soon' list, and we are waiting to see how this will politically and socially finish. As Christians we pray for a new beginning in Venezuela, without bloodshed", Cerrada said.
"I pray that this country would turn its eyes to God", wrote pastor Piñeiro in the statement. "I pray for the radical fanaticism to completely finish, so that a really free country, respectful to all, will be built in peace. God bless Venezuela", he concluded.
MISSIONARIES EXPELLED; THE PASTOR RELEASED
After their detention last Wednesday, four American missionaries have been deported. The reasons why the missionaries (who had been interrogated for three days) were detained are unknown.
Bruce Dick, main pastor of Bethel Evangelical Free Church in Devil's Lake, said that three men and a woman, members of his church, were released last Saturday. The press officer at the American Embassy in Venezuela, Glen Guimond, reported that the missionaries left the country by plane, and will not be able to come back for two years.
The Venezuelan local pastor, Mario Lopez, who used to work with the four missionaries, was also detained, and finally released on Sunday, after a long interrogation.
The missionaries had worked with an associated church since 2002 in the city of El Limon, making a lot of efforts to establish a church in Ocumare.
Published in: Evangelical Focus - world - A teenager murdered and four missionaries expelled in Venezuela