More than 1,000 deaths in DR Congo Ebola outbreak
The World Health Organization speaks of a scenario of "continued intense transmission". Disinformation and confusion are making medical efforts difficult.
Agencies · KINSHASA · 06 MAY 2019 · 15:00 CET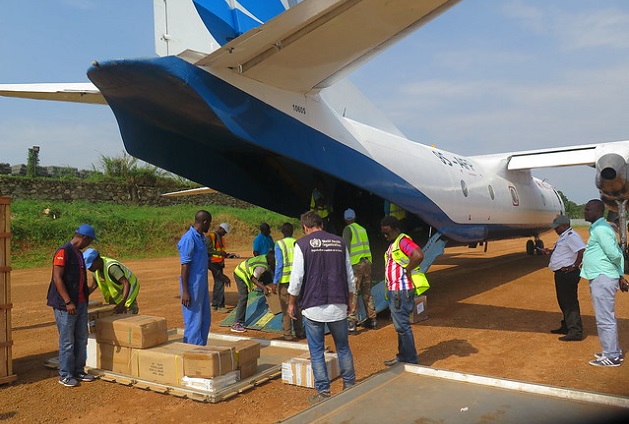 Arrival of medical logistics at the Beni Airport fot the fight against the spread of Ebola in the region. /MONUSCO, Mamadou Alain Coulibaly
The Ebola outbreak in the Democratic Republic of Congo has become an international issue in the last weeks.
According to official statistics of the Health Ministry of May 4th, 1,019 people had died in two provinces: Nord-Kivu and Ituri.
Cities like Katwa, Beni and Mabalako are seeing dozens of cases since the outbreak started in August 2018.
More than 110,000 people have been given the treatment against Ebola the illness, but the mortality rate is of 65.9%, authorities confirmed.
The government has said it will take at least "six or nine months" to control the outbreak and the World Health Organization added that there is a risk of getting to a scenario of "continued intense transmission".
#Ebola - Situation au samedi 4 mai 2019
- Au total, 1.545 cas (1.479 confirmés et 66 probables), 1.019 décès et 434 personnes guéries
- 16 nouveaux cas confirmés
- 11 nouveaux décès de cas confirmés
- 12 nouveaux guéris
- N/A cas suspectshttps://t.co/E3bCsX1RWa pic.twitter.com/xKEAMsIfWR

— Ministère de la Santé RDC (@MinSanteRDC) 4 de mayo de 2019
"MAJOR ISSUES OF TRUST"
A source working in Congo told Evangelical Focus the lack of clear information of the authorities has not helped to reduce the uncertainty and distrust among large parts of the population, especially in rural areas.
Anger and confusion have led to the attacks against at least 119 medical centres in the country. The worst case was the killing in Butembo of Cameroonian public health physician Richard Mouzoko, in April.
"We still face major issues of community acceptance and trust", said Michael Ryan, Deputy Director of the WHO.
In addition, the violent conflicts in the region and the interests of armed groups have also made the monitoring of the outbreak very difficult.
A survey conducted by Lancet magazine in March in the most affected areas showed that 36% of respondents believed that the disease had been fabricated to destabilise the country.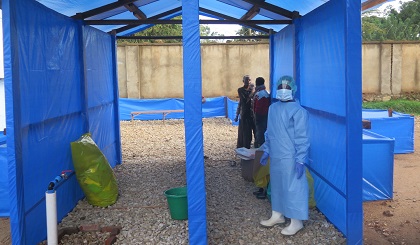 WORST SITUATION SINCE WEST AFRICA 2014 OUTBREAK
This is the second worst outbreak of Ebola since the episode in West Africa between 2014 and 2016 which killed 11,000 people.
According to the BBC, the DRC is also suffering from an outbreak of measles which has killed more than 1,000 people, with 50,000 cases reported.
Published in: Evangelical Focus - world - More than 1,000 deaths in DR Congo Ebola outbreak