The WEA opposes Israeli annexation plans in West Bank
The World Evangelical Alliance admits there are "wide-ranging views" on the issue, but believes Netanyahu's plans are "detrimental for Israelis and Palestinians alike".
CHICAGO · 25 JUNE 2020 · 12:46 CET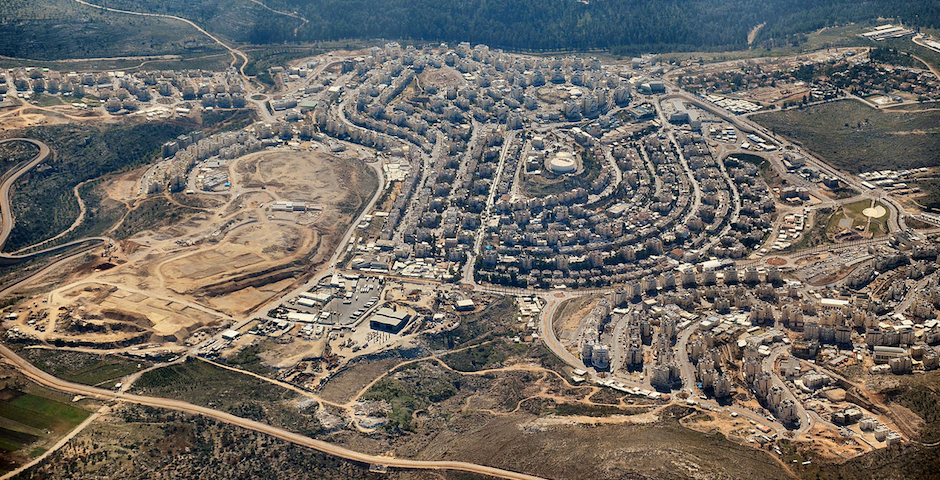 The Jewish settlement of Modi'in Illit. / Photo: Divarraz, Wikimdia Commons, CC
The World Evangelical Alliance (WEA) has issued a statement expressing a "deep concerns over plans for Israel to annex large areas of the West Bank".
At the beginning of May, the party of the Israeli Prime Minister Benjamin Netanyahu, presented in the Knesset (the national parliament) a bill to start the annexation of all Jewish settlements in the West Bank and the Jordan Valley.
The Israeli leader said in April that the peace plan presented by US President Donald Trump in January recognised the right of Israel over "all Judea and Samaria", adding that he expected Trump to remain committed to these plans so that in the following months "we can celebrate another milestone in the history of Sionism".
The WEA, in contrast, considers that the annexation, which could be approved in July, "risks ending any hope for a negotiated peace agreement between the Israeli government and the Palestinian Authority".
"Plans are detrimental for Israelis and Palestinians alike"
In the statement, WEA's Secretary General Efraim Tendero admits that the conflict between Israel and Palestine "wide-ranging views" among "evangelical around the world", but says that "there is no doubt that the proposed annexation plans are detrimental for Israelis and Palestinians alike, so we clearly oppose such plans".
Tendero added: "The WEA has Evangelical Alliance members representing both peoples and we seek and pray for peace and flourishing not only for our brothers and sisters in Christ in Israel and Palestine, but for everyone who lives in the Holy Land".
The body representing around 600 million around the world, said it prayed "for wisdom for all those involved and for a renewed commitment to negotiations where both sides respect each other's existence and the needs of both peoples, refrain from discrimination and violence, and work in good faith towards solutions that will bring lasting peace".
Meanwhile, the European Union reiterated its "commitment with a negotiated and viable solution of two states based on international parameters". The United Nations have asked Israel to abandon these annexation plans because, they say, "they are a very serious violation of international legislation".
Published in: Evangelical Focus - world - The WEA opposes Israeli annexation plans in West Bank