Christian students regain full rights in California university
InterVarsity student groups had been ejected from all 19 California State campuses after a controversial new policy which forced them to accept non-Christians in leadership.
InterVarsity, Protestante Digital, Christianity Today · CALIFORNIA · 23 JUNE 2015 · 11:41 CET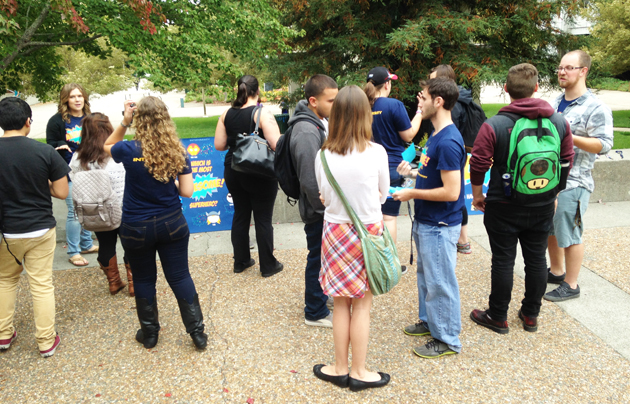 InterVarsity Christian students on Campus. / Usa Today
InterVarsity (IFES in the United States) faced its biggest campus access challenge last September, when the Christian student association lost their right to operate on California State University's 19 campuses.
The University (CSU) had issued a new controversial 'non-discrimination policy' tearing down all requirements for anybody to become a member and potential leader of student organisations.
"InterVarsity has always required chapter leaders to agree to our Doctrinal Basis, a summary of basic, historic Christian beliefs. While InterVarsity invites and welcomes all students as participants, we believe a Christian group should have the right to expect and even require their leaders to be Christian", the organisation explained back then in a statement.
IV is the largest Campus ministry in USA universities, having 23 groups (called "chapters") active in 2014 only in the CSU.
After being ejected, IV leaders decided to develop "a new style of campus ministry on CSU campuses where we have been banned from participating in." This meant "reinventing" the way in which Christian students would share the gospel with fellow students on Campus.
BACK TO RELIGIOUS FREEDOM NORMALITY
After negotiations with CSU during this 2014-15 academic course, InterVarsity won back the right to organise activities.
In a statement, the Christian organisation explained that "InterVarsity's 23 chapters on 19 of the California State University (CSU) campuses will once again be recognized student groups, according to CSU and InterVarsity."
"Following substantive and cordial ongoing conversations, CSU clarified the intent and reach of Executive Order 1068," InterVarsity president Jim Lundgren said. "We are confident we can choose leaders who are qualified to lead InterVarsity's witnessing communities throughout the Cal State system."
"We support CSU in its commitment to serve the diversity of students on its campuses. In fact, InterVarsity communities are some of the most diverse groups on Cal State's campuses."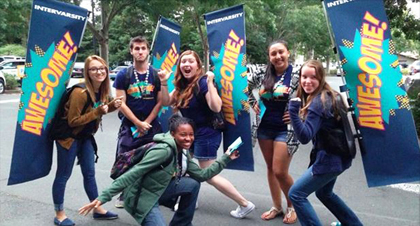 At the same time, the statement adds, "we maintain our commitment to provide campus communities that are clearly Christian, where all students can experience and learn more about Christian community, theology, and practice. We're grateful for this development and are looking forward to continued ministry on CSU campuses."
"In a time where much of the public discourse is polarized, InterVarsity and CSU remained engaged, honest, and respectful throughout the negotiations", Lundgren concluded.
RIGHT TO HAVE "SELECTION PROCESS OF LEADERS"
Claryfying some of the points, vice president of InterVarsity Campus Engagement Greg Jao, told Christianity Today: "Cal State has not changed the language of their 'all comers' policy. (…) They have clarified that the policy only requires that (a) we allow all students to become members, which we have always done, and (b) we allow all students to apply for leadership positions."
"We have been assured that we can have a rigorous selection process which reflects InterVarsity's mission and message as a Christian ministry. (…) We're confident in our ability to choose leaders who reflect our mission and message."
SIMILAR CHALLENGES IN OTHER UNIVERSITIES
Despite Cal State's victory, there are other universities which still ban IV on their campuses, in California, New York, Massachusetts, Tennessee, Maine, Iowa, and Florida.
Published in: Evangelical Focus - world - Christian students regain full rights in California university