Qatar approves construction of first evangelical church
After 7 years, authorities approved the project propelled by a Filipino expat livig in the country. There are about 1,200 evangelical believers in Qatar.
Doha News, Arabian Bussiness · DOHA · 06 JULY 2015 · 13:43 CET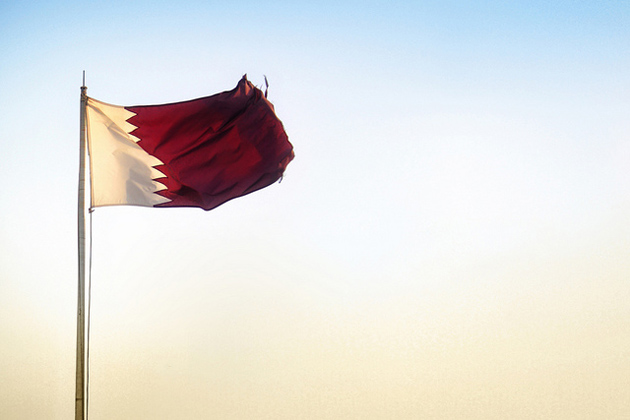 Flag in Qatar. / Juandec (Flickr, CC)
Evangelicals living in the Emirate of Qatar will see how an evangelical church building is constructed in the countruy for the first time.
The chairman of the Evangelical Churches Alliance in Qatar (ECAQ), Beda Robles, an expat from the Philippines, has worked for seven years to get the permission to build an approved church building.
The moment finally arrived at the end of June when a call from the Ministry of Foreign Affairs confirmed that the wait was over. "He said 'I have good news,' and I just knew. All our years of praying and hope had come to fruition," Robles told Doha News agency.
The new place of worship for evangelicals will be several kilometers outside of central Doha in Mesaimeer's religious complex, next to the Catholic Church Of Our Lady Of Rosary.
The ECAQ secured a lease contract for the land in 2013, but had to wait for official government approval before it could start raising money for the QR100 million (US$27.47 million) church.
The evangelical organisation has approximately 1,200 members, almost all of them foreigners. Primarily from the Phillipines, Nigeria, Kenya, India, Indonesia and Malaysia. The 28-year-old organization has historically held worship sessions in villas and other private homes.
In the years leading to this moment, "the government has been very supportive in providing us permissions to hold worship sessions, meetings and other celebrations like our Family Days over the years", the ECAQ said.
Former Philippines ambassador to Qatar, Crescente Relacion, also played an crucial role in pushing the plans forward, Robles added.
TIME TO START BUILDING AND HIRING STAFF
The church will operate as a commercial organisation and will seek to raise the funding required to build the church.
Now that the organisation has its registration, it can start filing work visa applications to hire administrative staff.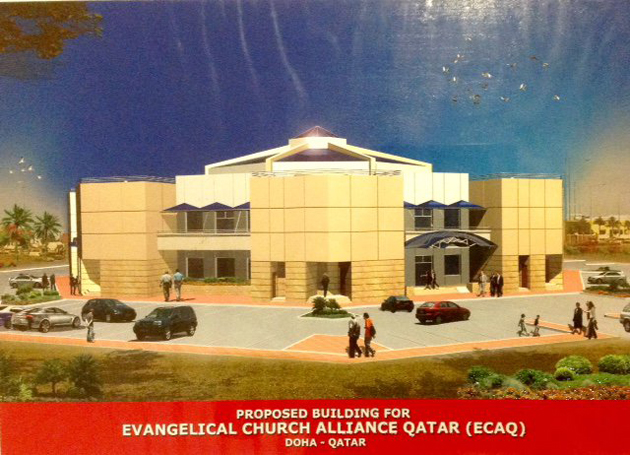 "We have a small amount collected now, and we're hoping to get a start on the ground-breaking with that. As for the other money, we're going to have huge fundraising efforts to bring in donations, and we're also asking help from other churches in Doha, in the region, and around the world," he said.
STILL ILLEGAL TO CONVERT TO CHRISTIANITY
Converting to another religion from Islam is still considered apostasy in Qatar, and is technically a capital offense. Nevertheless, since the country gained independence in 1971, there has been no recorded execution or other punishment for such an act.
According to the criminal code, individuals caught proselytising on behalf of an organization, society, or foundation, for any religion other than Islam, may be sentenced to a prison term of up to 10 years.
OTHER CHRISTIAN DENOMINATIONS PRESENT SINCE 2008
Qatar's first Christian church since pre-Islamic times opened in 2008. According a US State Department report, the country has granted legal status to the Catholic, Anglican, Greek Orthodox, Syrian Orthodox, Coptic, Lebanese Maronite, Filipino Evangelical and Indian Christian churches. All of them are formed almost exclusively by migrants working in the country.
Published in: Evangelical Focus - world - Qatar approves construction of first evangelical church