Death penalty for Asia Bibi suspended
Pakistan's Supreme Court decided to repeat the trial against the Christian believer, accused of "blasphemy." Lawyer hopes she will be cleared of all charges.
World Watch Monitor, Reuters, British Pakistani Christian Association · LAHORE · 22 JULY 2015 · 14:14 CET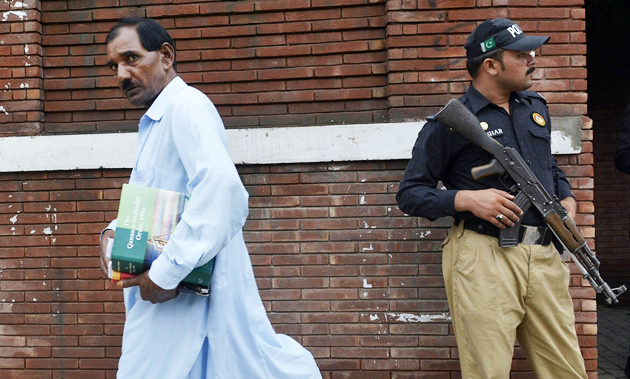 Ashiq Masih, husband of Asia Bibi leaving the court in Lahore on Tuesday. / AFP
Several sources confirmed today that Aasiya Noreen (known as Asia Bibi) has been allowed to take her appeal against her death penalty for blasphemy to Pakistan's Supreme Court in the capital, Islamabad.
"The execution of Asia Bibi has been suspended and will remain suspended until the decision of this appeal", Asia Bibi's lawyer Saif-ul-Malook said to Reuters. No date had been set for her execution, he added. Saif-ul-Malook appeared in front of three Supreme Court judges at the first hearing today (22 July) in Lahore.
Bibi, a farm worker and mother of four, became the first woman to be sentenced to death under Pakistan's controversial blasphemy law in 2010.
After her appeal in Lahore's High Court was unsuccessful in October 2014, this is now the last chance for them to appeal that her conviction should never have been allowed, due to inadmissible evidence.
While her previous appeal at the High Court in Lahore was rejected, the judges who turned it down conceded that they had based their ruling on a technicality, which they recommended be eliminated in future to make it more difficult to achieve blasphemy convictions.
Officer for the British Pakistani Christian Association (BPCA), Naveed Aziz, said in an update from the courtroom in Islamabad: "The Supreme Court of Pakistan has stayed execution of Asia Bibi on blasphemy charges. The full bench of Supreme Court ordered in today's hearing issued orders to stop implementation of death sentence till next order. It is obvious that international pressure led to this amazing decision and I thank all people who have called for her freedom. Sister Asia will have to spend more time in jail, but her freedom is now a real possibility and only a matter of time."
THE PROCESS SO FAR
Asia Bibi's case has attracted worldwide attention and led to much criticism of Pakistan's controversial blasphemy laws.
According to World Watch Monitor, Noreen, 50, was the first woman to be sentenced to death under Pakistan's blasphemy laws when she received the death penalty on 7 November 2010, after allegedly making derogatory comments about the Prophet Mohammad during an argument with a Muslim woman. She was found guilty of blasphemy under Article 295C of Pakistan's penal code, which imposes death sentences for offences of defamation against Mohammad.
The Muslim woman had refused water from Noreen, a colleague, on the grounds that it was "unclean" because it had been handled by a Christian. The Muslim woman and her sister were the only two witnesses in the case, but the defence failed to convince judges that their evidence lacked credibility.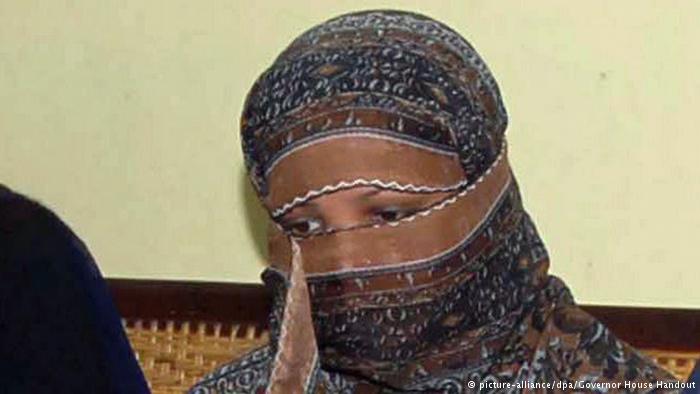 Noreen was first arrested in the summer of 2009 and has since been confined to prison, mostly in the high-security District Jail Sheikhupura, 22 miles north-west of Lahore, and now in the women's jail in Multan.
In the High Court appeal hearing in October 2014, Noreen's lawyer, Naeem Shakir, had argued that the main complainant in the case, the local Muslim cleric Mohamed Salaam, had not heard Noreen blaspheme, and that his original complaint, known as a first information report (FIR), had been lodged only five days after the women's quarrel. Shakir argued in his appeal that during the trial the only reason given for this delay was "deliberation and consultation", and said that Salaam had acknowledged this in court.
Salaam has since been filmed by an international film crew who made a film about Noreen in May/June 2015. He argued that it is his religious obligation to defend the dignity of the Prophet and that is why he decided to be a witness before the court. He only heard Noreen allegedly confess to blasphemy when she had been brought before a village council several days after the quarrel.
Her other main accuser, the owner of the field in which she worked, Mohamed Imran, had not been present at the time of the quarrel either; he was away from the village at the time.
More than 1,000 people have been convicted of blasphemy in recent years, and 20 people were handed the death penalty. None have been executed so far.
Published in: Evangelical Focus - world - Death penalty for Asia Bibi suspended