First Bible in North Korean dialect published
The Bibles are being sent into North Korea via balloon launches. People in North Korea who own a Bible can be executed.
Voice of Martyrs , NK News · SEOUL · 23 JULY 2015 · 15:47 CET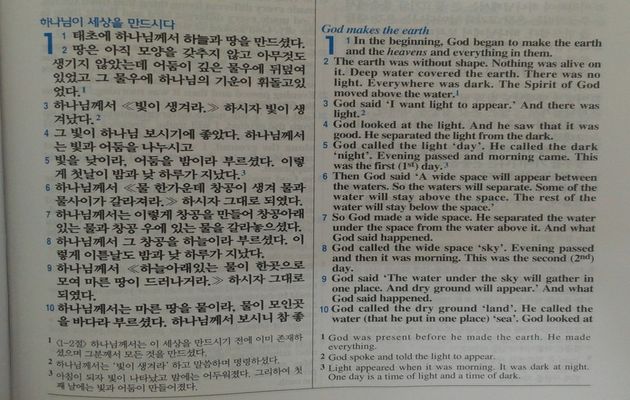 The first page of the Bible / Ha-young Choi
The first Bible translated into both English and the North Korean dialect has been published, as Voice of Martyrs (VOM), an international missionary group, announced on Wednesday.
The North Korean Bible is entirely based on the Korean Christian Federation's official publication, with only a few terms altered. VOM cooperated with not only Biblical scholars but also North Korean defectors and South Korean pastors.
"We didn't create it for North Koreans, but with North Koreans. They asked us to make it, and we created it to meet their needs", VOM founder Eric Foley explained.
The newly published Bible includes footnotes with explanations in both languages.
TRANSLATION PROCESS
Due to some linguistic differences between the South and North, sometimes it is difficult for defectors to comprehend the Bible, even for those who have attended church for nearly 10 years.
"Defectors will ask me something really unexpected, about parts that are not confusing for me at all, as I grew up and was educated in South Korea," said Noh Hyun-min, pastor of Hana Church in Hanawon, the governmental organisation for defector settlement.
The help of people who have fled from Kim Jong-Un's dictatorship has been essential: "During the translation process, there were various North Korean words corresponding to the English, and defectors contributed a lot to matching them," Heo Ju, professor of Asia United Theological University said.
"VOM prioritized finding adequate words in the North Korean dialect", Eric Foley affirmed.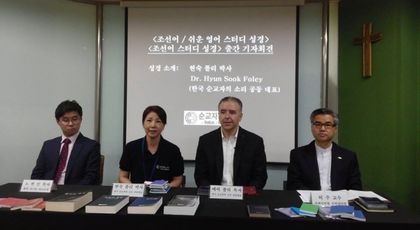 "PEOPLE CAN BE EXECUTED FOR HAVING A BIBLE"
"In North Korea, even children are aware of the risks of possessing a Bible. Even socks, clothes or food are dangerous. People who pick up a Bible know that their choice is very risky, they could probably end up being executed", Foley told NK News website.
He emphasised North Korean defectors' roles in spreading the word into North Korea, particularly their experience and understanding of North Korean society: "Eighty percent of defectors are communicating with their families and relatives in their hometown, and this channel hasn't been used properly."
Foley also highlighted the positive influence of Christianity, stating that there is historical evidence that Christianity helped Koreans in their quest for an independent democracy.
"Like the early North Korean Christians such as Cho Man-sik and Ahn Chang-ho, reading Bibles could help promote the concept of freedom and human rights", he commented.
BALLOON LAUNCH
The Bibles are already being sent into North Korea. In the last years, VOM has launched large hydrogen balloons into North Korea carrying the Christian message.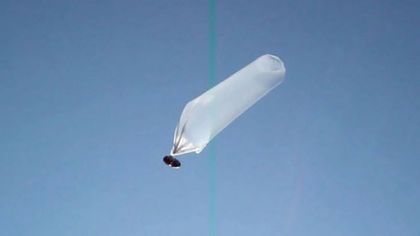 They have launched everything from tracts, flyers, and the whole New Testaments translated into the North Korean dialect. In 2013, they launched 500,000 Christian flyers and 50,000 New Testaments into North Korea.
Although some people has criticise this method of bringing outside information into North Korea, considering it ineffective or even dangerous for Northerners caught with the materials sent in, VOM believes it is one of the most effective ways and it shows respect for North Koreans' situation.
The Bibles will also be distributed for free to anybody working as a North Korean missionary and for defectors. VOM stated that they will spread Christianity not only via the written word, but also via radio broadcasting and audio MP3 files.
Published in: Evangelical Focus - world - First Bible in North Korean dialect published