Pastor and wife in Mariupol kidnapped after refusing to open church for annexation referendum
The church had been searched by military personnel of the Russian-backed authorities. Relatives and church members have not received answers.
Forum 18 News · MARIUPOL · 14 OCTOBER 2022 · 12:10 CET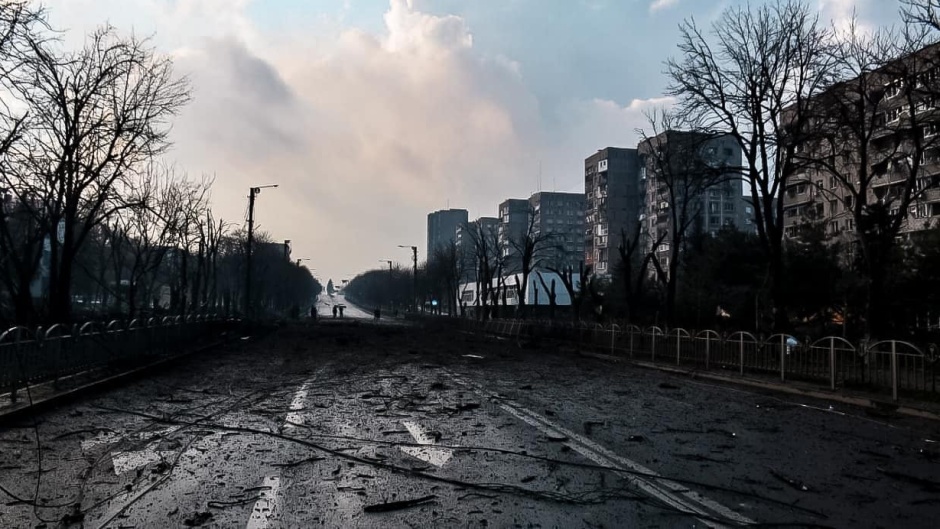 Mariupol downtown street destroyed by the Russian siege. / Photo: mvs.gov.ua, Wikipedia, CC 4.0
Armed and masked men in military uniform seized Baptist pastor Leonid Ponomaryov and his wife Tatyana on 21 September from their home in Russian-occupied Mariupol, reports Forum 18, a research organisation specialised in religious freedom and based in Oslo (Norway).
On 6 October, relatives, church members and other leaders of the Baptist Council of Churches did not know where the couple was and why they were abducted. A delegation of pastors travelled to several cities to speak to authorities but did not receive useful information.
According to Forum 18, neighbours said they heard "distinctly heard groans and cries" when masked and unidentified military personnel took the Ponomaryovs from their homes. Reports say they were first brought to a police station and promised to be freed after the referendum of annexation of the Donetsk's People's Republic (an unrecognised pro-Russian region in Eastern Ukraine) to Russia. But this did not happen.
Earlier in September, military personnel had visited Pastor Ponomaryov's church, which meets on a private property and has not sough official recognition from the authorities. According to Voice of The Martyrs South Korea, which has contact to the church, the soldiers asked the church to open their premises for the annexation referendum, but church members refused. The Russian-backed authorities responded by sealing the building.
The following Sunday, the church gathered again. Military personnel arrived during the worship service, searched the building for "extremist" material and detained the pastor. He was later released.
Finally, on the evening of 21 September, Leonyd and Tayana were abducted.
According to Forum 18, on 1 October, the Ponomaryovs' children issued a statement thanking church members for prayers for their parents. "For 10 days already we know nothing about them", they wrote. "A group of church members from Mariupol and Rostov [in Russia] went round all the agencies and institutions, not only in Mariupol but in the regional centre [Donetsk], and were told nothing about our parents anywhere".
Two days later, the International Council of Churches asked in a statement to its members and congregations internationally, that appeals for the Ponomaryovs to be sent "ONLY from churches of the Russian Federation".
The siege of Mariupol
Before the invastion, Mariupol had over
400,000 inhabitants
(
Ukraine
's 12th largest city). In May 2022, it fell under Russian control, after combats that led to the
death of thousands of civilians and the destruction of most residential buildings
in the city, according to the United Nations.
Published in: Evangelical Focus - europe - Pastor and wife in Mariupol kidnapped after refusing to open church for annexation referendum