Norway: highest number of minors requesting gender change
There was an increase of 13% in 2022. A official report recommends "to define puberty blockers for minors as experimental treatment".
Agencies, AftenPosten · OSLO · 28 MARCH 2023 · 18:52 CET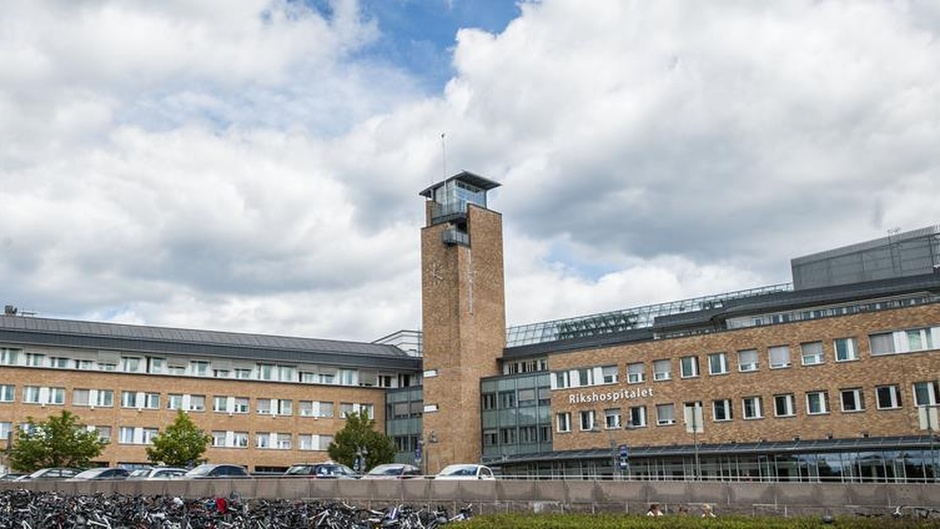 Rikshospitalet, the only Norwegian public hospital so far where patients could start the process of gender reassignment. / Rikshospitalet.
According to the annual report of the Norwegian National Treatment Service for Gender Incongruence (NBTK), 268 minors were referred to hospital to start gender change treatment in 2022, which is an increase of 13% from the previous year.
The NBTK also informed that the number of adult patients for assessment and treatment also rose by 19% compared to 2021.
Both are record figures.
"Reasons are complex, but easily accessible information about LGBTQ+ and a strong media focus may be part of the reason why more people believe that gender-affirming treatment can solve their life challenges", said Kjersti Gulbrandsen, the NBTK head department.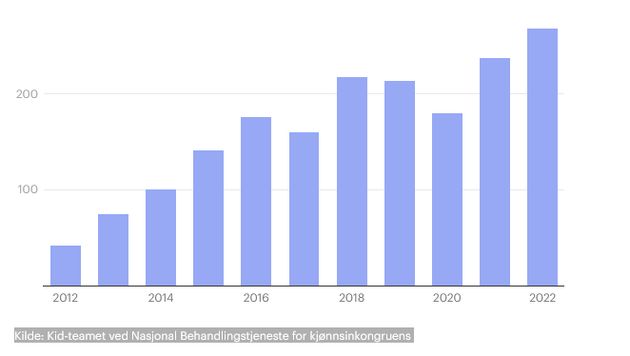 Number of minors requesting gender change on rise in Norway. / NBTK Kid team.
"Unclear and unsafe"
In 2021, the government introduced new national guidelines for the treatment of people who want to change gender, which were criticized for being "unclear and unsafe".
The guideline does not require a psychiatric assessment before treatment, but for the Rikshospitalet (Oslo University hospital), the only hospital so far where patients could start the process of gender reassignment, it is mandatory to have a referral from their family doctor, and that the discomfort with one's gender existed for some time, not as aresult of a mental illness.
For trans people's rights organizations, those requirements "contribute to the morbidisation of and additional burden for trans people and make the waiting time even longer".
Puberty blockers as "experimental treatment"
Due to those discrepancies, the National Commission of Inquiry for the Health and Care Service (Ukom) recently launched a report stating that there is a need to strengthen patient safety.
"It is necessary to clarify what is sound practice and to set up the services to look after children and young people. This will ensure that they receive support and help while also preventing incorrect or unsafe treatment", said Stine Marit Moen, head of medicine and health sciences at Ukom, in a press release.
Ukom urges the Ministry of Health and Care "to consider whether a national medical quality register should be established for the treatment of children and young people with gender dysphoria, in order to contribute to an overview, better quality and reduce unjustified variation in patient treatment".
Futhermore, it recommends "to define puberty blockers and hormonal and surgical gender confirmation treatments for children and young people as experimental treatment".
Both Ukom and the Ministry of Health agree that a large group of people do not receive the health care they are entitled to and that the "monopoly" of the Rikshospitale must be broken. That is why the Ministry has just opened a regional gender change treatment unit at another hospital, in Vestfold.
'Trans' laws for minors in Europe
Norway is not the only European country where there is a debate about gender transitions in minors.
In Scotland, teenagers aged 16 and up can now self-declare their gender and change their sex in official documents without a medical diagnosis.
Last July, the United Kingdom National Health System announced the closure of the Tavistock clinic, because an external review accused it of overlooking other mental health problems in these patients, and failed to collect data on the use or side effects of puberty blockers.
The Dutch Parliament passed a law that allows young people over 16 to change their gender in birth certificates, passports or identity cards without parental consent, letting the court decide on the cases of children under 16.
In Spain, the recently approved 'trans law' allows unrestricted gender self-determination of minors from the age of 16. Those aged 14 and 15 are now able to change sex against the will of their parents if they win a legal case with a legal defender provided by the authorities.
Nine more European countries have also adopted self-declaration systems for legal gender recognition, including Belgium, Denmark, Iceland, Ireland, Luxembourg, Malta, Portuga, Sweden, and Switzerland.
Published in: Evangelical Focus - europe - Norway: highest number of minors requesting gender change
Since you are here…
Evangelical Focus is a news and opinion platform that brings together Christians from across Europe and other parts of the world. We need the support of our readers to make this media project sustainable in the long term. You can support our work! Read about Evangelical Focus's sustainability here.
Would you like to support the work of Evangelical Focus?
Use one of these methods. You can also transfer your donation to "Areópago Protestante / Evangelical Focus" IBAN: ES8521000853530200278394 (Swift / BIC: CAIXESBBXXX). Subject: "Donation Evangelical Focus"
Thank you very much!