"Lord, dry tears, calm hearts"
"We pray for those caught in fear today", says the Evangelical Alliance UK after the London attack. Archbishop Justin Welby calls to pray for "all those grieving loved ones."
LONDON · 23 MARCH 2017 · 12:38 CET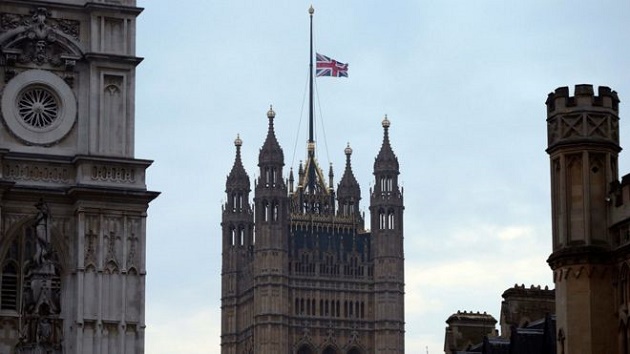 The flag above the Houses of Parliament flies at half mast. / J. Brady, PA
Evangelical Christians were among the thousands that showed their support for the victims of the London terrorist attack on Wednesday, which caused the death of a police officer and two pedestrians.
The Evangelical Alliance United Kingdom, a representative body of evangelical Christians in the country, shared the following prayer:
Almighty God,

We thank you for your perfect love.

Perfect love drives out fear.

We pray for those caught in fear today,

May your love sustain them.

For those who have been injured in the attack in London today,

Lord draw close and bring healing.

For all families who have been touched by violence,

Lord bring your mercy

Lord, we thank you for all who bring us care and protection,

Those who risk their lives for the benefit of others.

All those in the emergency services, surround them with your strong arms

Lord watch over them.

Lord dry tears

Calm hearts

Heal wounds

Christ have mercy

In Jesus' name,

Amen
The Baptist Union was one of the evangelical denominations that also called pray for "all those caught up" in the attack.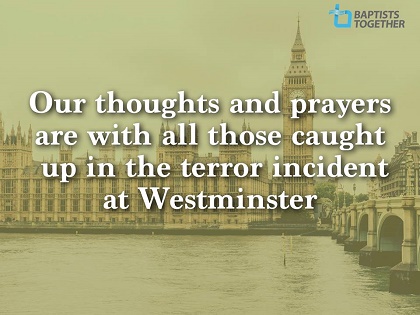 The leader of the Church of England, Archbishop Justin Welby, called to pray "for all those grieving loved ones - and the many people who have been injured and traumatised - after the brutal, senseless attack in Westminster."
A prayer for #Westminster #PrayForLondon #WestminsterAttack #WeStandTogether pic.twitter.com/MzMATzcqXc

— Church of England (@c_of_e) 23 de març de 2017
Published in: Evangelical Focus - europe - "Lord, dry tears, calm hearts"