Russia bans Jehovah's Witnesses, labels them as "extremists"
The government will close down the central offices of the religious organisation. The pressure on non-Russian Orthodox groups makes evangelical Christians wonder who will be targeted next.
BBC, Evangelical Focus, Forum 18 News, JW.org · SAINT PETERSBURG · 21 APRIL 2017 · 11:42 CET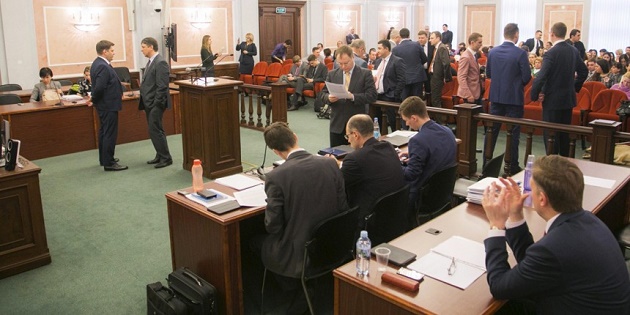 The Supreme Court ruled to ban Jehovah's Witnesses in Russia.
Russia's Supreme Court has finally accepted the government's request to designate Jehovah's Witnesses as an outlawed religious group.
The decision was made on 20 April, and the religious group is now labelled as "extremist." The distribution of materials had incited hatred against other groups, the court said.
The Interfax news agency on Thursday quoted justice ministry attorney Svetlana Borisova in court as saying that the Jehovah's Witnesses "pose a threat to the rights of the citizens, public order and public security".
Jehovah's Witnesses say they are 175,000 believers in Russia, which meet in more than 2,000 groups across the country. Lawyers representing the religious group announced they will appeal the decision.
THE GOVERNMENT SHUTS DOWN CENTRAL OFFICES
The Justice Minister immediately asked to close down the central offices of the religious group near St. Petersburg.
A spokesman of the Jehovah's Witnesses said he was "shocked" by the by the ruling. Yaroslav Sivulsky added: "I didn't expect that this could be possible in modern Russia, where the constitution guarantees freedom of religious practice."
He added the group is "greatly disappointed by this development and deeply concerned about how this will affect our religious activity".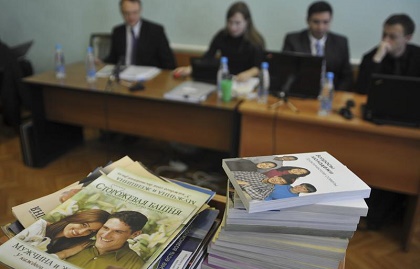 During Joseph Stalin's era, the Jehovah's Witnesses were outlawed, as well as other groups, including Protestants. The ban was lifted in 1991, according to the BBC.
NGO'S CRITICISE THE DECISION
Human Rights Watch criticised Thursday's decision as an impediment to religious freedom in Russia. Other Human Rights groups like Sova and Forum 8 also criticised the decision.
Analysts said the ruling is move is the final step of two decades of increasing state hostility to the Jehovah's Witnesess.
EVANGELICALS: "A DANGEROUS STEP"
A spokesman of a Russian Baptist Evangelical union had defined the de-legalisation of the Jehovah's Witnesses as an "unreasonable and dangerous step."
The Ministry of Justice "is beginning to distinguish between proper and improper believers. What will prevent these same officials tomorrow from condemning, say, the Evangelical Christians-Baptists, (Orthodox) Old Believers or Catholics? I think this approach is fundamentally wrong", Vitaly Vlasenko, of the Russian Union of Evangelical Christians-Baptists said.
Nearly all Protestant denominations have condemned the new legislation.
Published in: Evangelical Focus - europe - Russia bans Jehovah's Witnesses, labels them as "extremists"