Hungary's Orbán wins a "supermajority"
The Eurosceptic party Fidesz gets two thirds of the parliament's seats. The Prime Minister will now be able to make deep constitutional changes.
BUDAPEST · 09 APRIL 2018 · 15:49 CET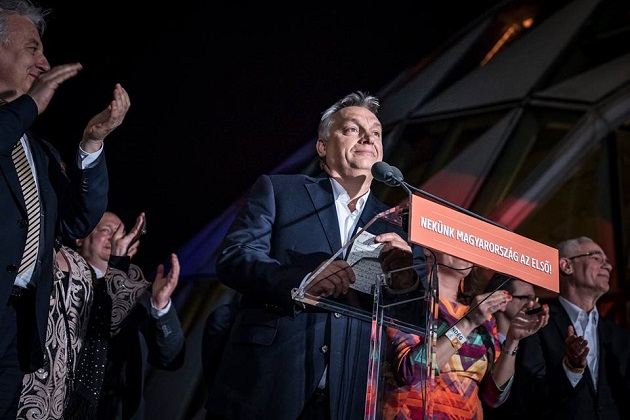 Viktor Orbán after winning the Hungarian election. / Official Facebook Orbán Viktor
Viktor Orbán will have a frouth mandate as the head of the of Hungary's government.
His crushing victory, as it was defined by analysts, will give his party Fidesz (in coalition with Christian Democrats KNDP) the powers to change the Hungarian constitution.
The group of the Eurosceptic and anti-immigration Prime Minister got 49% of the vote.
Gaining 134 of the 199 seats in parliament, Orbán's coalition will have a two-thirds majority.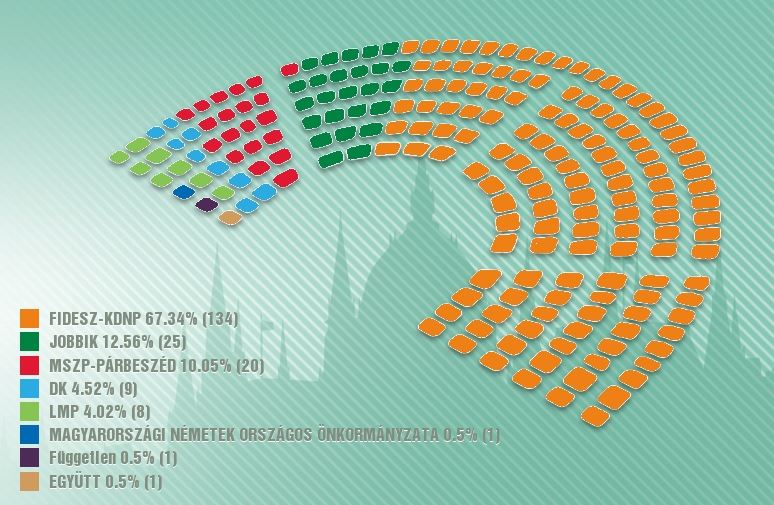 Another factor that strengthens the Prime Minister is the high turnout in the election: 69% of citizens went to vote, with large queues in the polling stations in capital Budapest.
Orbán defined the electoral success as an "extraordinary victory". He announced more steps in the path to "defend the interests of our country", which can be understood as more confrontation with the European Union. "Our country has not yet reached where it wants to be", he said.
Right-wing party Jobbik (19%) and the socialists (12%) had unexpectedly bad results, which prompted the resignation of some of their key leaders.
Hungary will be lead for four more years by a Prime Minister that has been controversial in Europe in his critical approach to the EU and his anti-immigration policies in the name of a "Christian Hungary". In Hungary, nevertheless, this election shows that the support for his leadership will continue to very strong.
Published in: Evangelical Focus - europe - Hungary's Orbán wins a "supermajority"