10 most-read articles of 2018
Evangelical Focus ended 2018 with 309,000 visits, the best year so far.
MADRID · 28 DECEMBER 2018 · 12:00 CET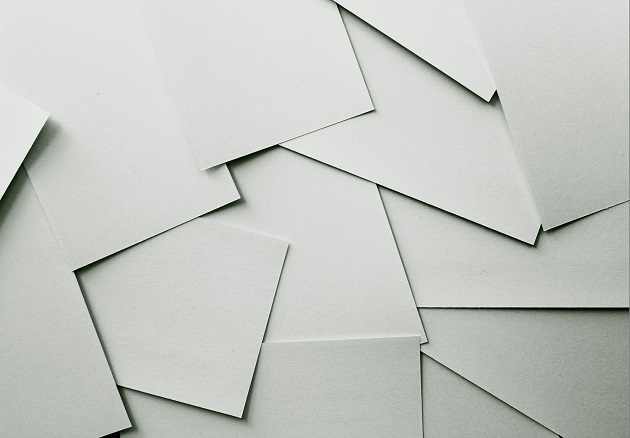 More than 309,000 visits to Evangelical Focus made 2018 the best year so far for our media project for Europe.
Readers from the continent and other countries around the world visited our site a 15% more than in 2017.
November was the month in which most people engaged with our site, and overall Evangelical Focus came close to the verge of the half a million hits (432,195 according to Google Analytics).
EUROPE AND THE WORLD
By countries, United Kingdom, Spain, Italy and Germany were the places in Europe where most people accessed Evangelical Focus. Close behind were Bulgaria, Netherlands, France, Romania and Sweden.
Around the world, the USA, Canada, India, Australia, South Africa and the Philippines were the countries which followed our news most.
The following map shows the cities where most users of our platform live. London (UK), New York (USA), Lagos (Nigeria), Sofia (Bulgaria) and Sidney (Australia) are the top 5.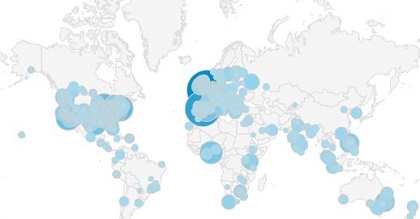 THE TOP TEN
These are the 10 most-read articles of 2018:
1. Evangelism could be banned in Bolivia
2. Despite vehement protests, Bulgarian state moves new religious legislation
3. Spain's Eurovision song composed by two evangelical Christians
4. Controversy as German Catholic Church opens Communion to Protestants
5. Christian players of Belgium and Panama pray on the pitch after World Cup match
6. Neil Diamond - Getting home (opinion)
7. Bulgarian evangelicals worried about "restrictive and discriminative" bill on faith minorities
8. Bulgarian Christians are taking a win with a heedful mind
9. Bulgarian evangelicals alarm about religion law "threatening rights and freedoms of churches"
10. A letter to Pope Francis: Atheists don't go to heaven (opinion)
THANK YOU!
As we approach our 4th anniversary on January 8, we would like to thank once more all the people who have expressed their appreciation, support and prayers for the Evangelical Focus team.
We are also very grateful for to commitment and gospel vision for Europe of our opinion authors and the hard work of our translators.

Published in: Evangelical Focus - europe - 10 most-read articles of 2018