Religious practice declines in Spain
Only 2 in 10 Spaniards are practicing Catholics, according to official statistics. Half of young people identify as either Atheists, Agnostics or indifferent.
Protestante Digital · MADRID · 10 JULY 2019 · 14:14 CET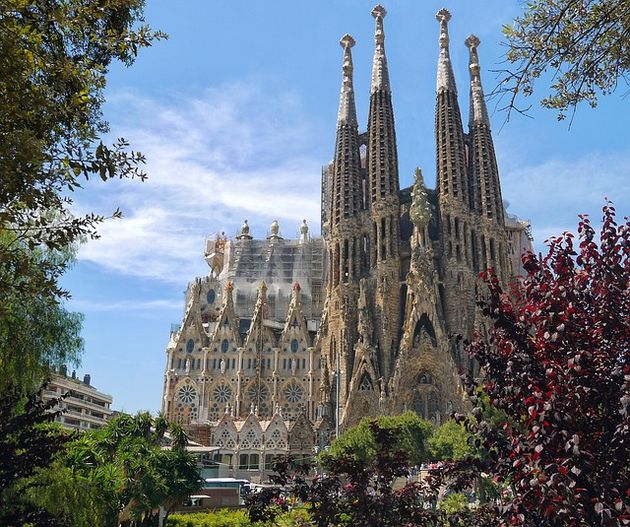 Sagrada familia in Barcelona. / Photo: Pixabay.
Almost half of Spaniards define themselves as 'non-practicing Catholics' (46.4%), according to the barometer of the Center for Sociological Research (CIS in Spanish), published in June 2019.
Since last March, the CIS survey distinguishes between two options: 'practicing Catholic' and 'non-practicing Catholic'.
PRACTISING AND NON-PRACTISING CATHOLICS
The latest results show that 68.9% of Spaniards define themselves as Catholics, 22.5% of them claim to be 'practicing Catholics', and 46.4% 'non-practicing'.
In addition, the study reveals that 11.3% define themselves as Atheists; 8.2% as indifferent or non-believers (the indifferent category was also incorporated this year); 7.6% as Agnostics; and 2.8% as believers of another religion.
NOT SPECIFIC DATA ABOUT OTHER RELIGIONS
As for religious minorities, the CIS did not ask which religion the respondents belong to. The government did therefore not offer specific figures about evangelical Christians. According to the data of the Observatory of Religious Pluralism of the Ministry of Justice, evangelical Christians are the religious minority with the greatest presence in the country, with 16 new places of worship opened every month in 2018.
YOUTH: ATHEISM AND AGNOSTICISM
One of the most interesting data offered by the CIS report has to do with age and gender.
There is a sensible difference between men and women: 28.5% of women practice the Catholic faith, compared to only 16.1% of men.
Among the youngest group aged 18-24, 6.7% identify themselves as practicing Catholics, compared to 34.9% who prefer to identify as a non-practicing Catholic.
In contrast, Atheists (26.9%), Agnostics (10.5%) and indifferent / non-believers (16%) account for more than half of the youngest population, who seem less interested in religion.
Published in: Evangelical Focus - europe - Religious practice declines in Spain