Finnish Christian MP interrogated again about her views on homosexuality
In a talk show in December 2019, Päivi Räsänen had commented on what the Bible teaches about homosexuality. The investigations against her could lead to "a court process of several years".
HELSINKI · 28 AUGUST 2020 · 09:34 CET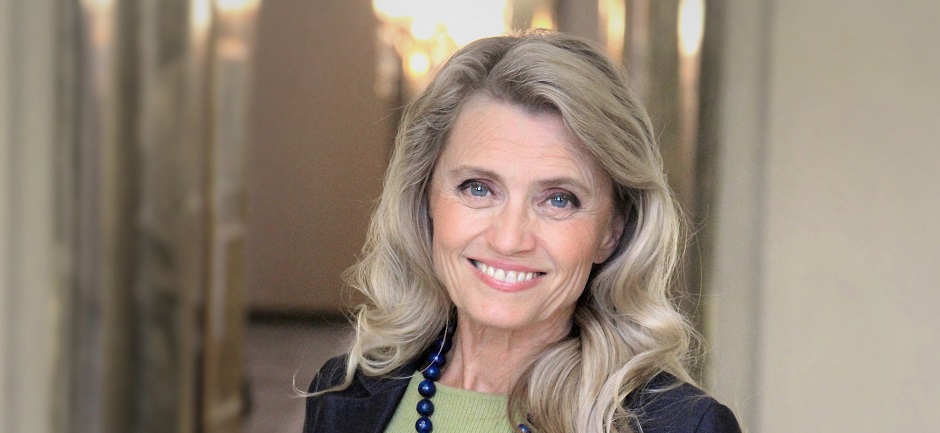 Päivi Räsänen, a member of parliament of the Christian Democractic Party in Finland.
Päivi Räsänen, a member of the Finnish parliament and former government minister, was summoned to a police interrogation – again.
The answers she gave at 10am on 25 August 2020 at the police station of Pasila (Helsinki) were the third time she had to respond to the police because of suspicion of agitation against a minority group, a crime that according to the Penal Code of Finland could lead to a prison sentence of up to two years.
It was one more step in the case opened against her by the Prosecutor General of Finland in pre-trial investigations that started in 2019, when Räsänen posted a Bible verse about homosexuality with a personal message on her social media accounts in which she criticized the fact that the Finnish Lutheran Church had openly supported the country's LGBTQ Pride events.
A radio talk show
This time, the politician of the Christian Democratic Party had to give explanations about her remarks in a talk show series of the Finnish Broadcasting System around the issue "What would Jesus think about homosexuals?". In the radio episode aired on 20 December 2019 and hosted by Ruben Stiller, Räsänen spoke about the Bible's teaching on Jesus, the creation of man, sin, the last judgement and salvation.
"I emphasized that all men, regardless of their sexual orientation, are on the same line before God, all valuable, but all also sinful and in need of Jesus' redemptive work in order to inherit eternal life", Räsänen has said. "It is inconceivable for me that the program is suspected of being defamatory in any part".
After the complaint of an unknown citizen, the police decided that a pre-trial investigation would not be initiated, since Räsänen's remarks were an expression of a certain theological view, and were therefore "protected by freedom of religion and freedom of speech".
HOwever, the Prosecutor General, contrary to the decision of the police, ordered a pre-trial investigation, as it had happened in March 2020 with the case of a 15-year old booklet about human sexuality. "I wonder what are the concrete justifications required in the Criminal Investigation Act that necessitate in this case a pre-trial investigation with a police interrogation? The police did not find any such justifications", Räsänen said in a statement sent to Evangelical Focus.
A fourth case
The Christian political representative has also just learned that a fourth case was opened against her, related to her appearance in an episode of the serial program 'Maria Veitola, Overnight visit'. "The criminal complaint done about my appearance in this episode presents quotes that I have not even said in the episode", she has explained. "The Prosecutor General ordered the criminal investigation (5 March 2020) without even examining the episode".
What is behind the investigations?
In a statement to Finnish media, Päivi commented that she "gladly" would "discuss with the police about these issues once again", but that she was "concerned" that the investigations and interrogations cause fear of limiting freedom of religion and free speech.
The Christian politician wonders "whether these investigations are meant to cause censorship and timidity among people who have a Christian conviction".
She also raised questions about "whether these time-consuming investigations are a right way to use the scarce resources of the police".
She now thinks the case against her could become "a court process of several years".
According to a statement sent to Evangelical Focus by a spokesperson, "Päivi stands behind her statements based on the Bible. She believes that religious literacy and knowledge of the Bible have decreased so much that the accusers and those making criminal complaints do not understand the basic concepts of Christianity about the creation of man, sin and salvation".
Published in: Evangelical Focus - europe - Finnish Christian MP interrogated again about her views on homosexuality