Christians come together to fight human trafficking
On October, 15, churches celebrate #FreedomSunday to raise awareness of world's fastest growing global crime. Other initiatives all around the world include conferences and marches for freedom.
13 OCTOBER 2017 · 11:10 CET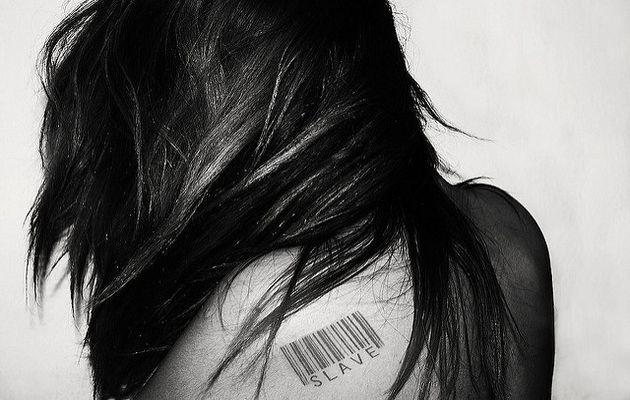 Over 30 million men, women and children are involved in human trafficking today. / IralGelb (Flickr, CC)
Human trafficking is the world's fastest growing global crime, involving over 30 million men, women and children around the world today. This is more than at any other time in human history.
Freedom Sunday is a global day of worship, prayer and action on human trafficking, where faith communities join together to raise awareness of the crime of human trafficking and show the world compassion for women, men and children who are trafficked and exploited around the world.
Through this event, churches worldwide annually make commitments to take action to prevent the crime of human trafficking at a local and global level.
FREEDOM SUNDAY: OCTOBER, 15
This year, Freedom Sunday will be observed on the Sunday 15th October.
It is that day to coincide with European Anti-Slavery Day, which is celebrated on Wednesday 18th October.
To get involved, churches can download a Freedom Sunday Resource Pack, which is full of suggestions and tips for how faith communities can participate.
WALK FOR FREEDOM
A21 is "a non-profit organisation with a mission to end slavery", which "aims to reach, rescue and restore victims of slavery around the world".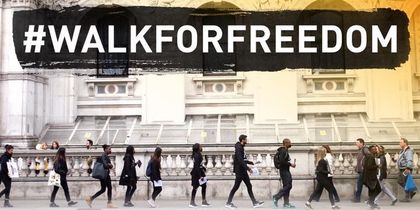 Each year, they organise the campaign "Walk for freedom" in more than 150 cities all around the world, to also raise awareness of human trafficking and denounce the situation of millions of victims.
On October 14, thousands will walk in single-file with black shirts and yellow bandanas across their mouths, giving voice to those who suffer these abuses.
"DO NOT SHUT YOUR EYES ON SOCIAL MEDIA"
The European Freedom Network (EFN) has released a new video, as a part of its Don't Shut Your Eyes campaign.
With this new video, EFN believes that "we really do have an opportunity right now to make a huge social media impact across Europe to encourage people to open their eyes to the realities of human trafficking and what to do about it".
More than 150 people have already joined this Thunderclap initiative,which allows EFN "to gather people's permission to post our video on social media all at the same time on October, 18, EU Anti-Trafficking Day".
BRIDGE 2017
EFN will also organise the Bridge 2017 Conference in Berlin on 16-20 October about human trafficking and sexual exploitation.
This year the theme is "With One Voice", and its goal is "to learn how to become media savvy, work together to make our collective voice heard as well as helping survivors to speak out for themselves".
Read an article by Julia Doxat Purser on the vision for Europe of this movement.

Published in: Evangelical Focus - life & tech - Christians come together to fight human trafficking