Christian student thrown off university over gay marriage views, wins appeal
"What I have lost will be so much gain to Christians today and in the future, as a result of this important ruling for freedom", Felix Ngole said.
Christian Concern · SHEFFIELD · 05 JULY 2019 · 17:00 CET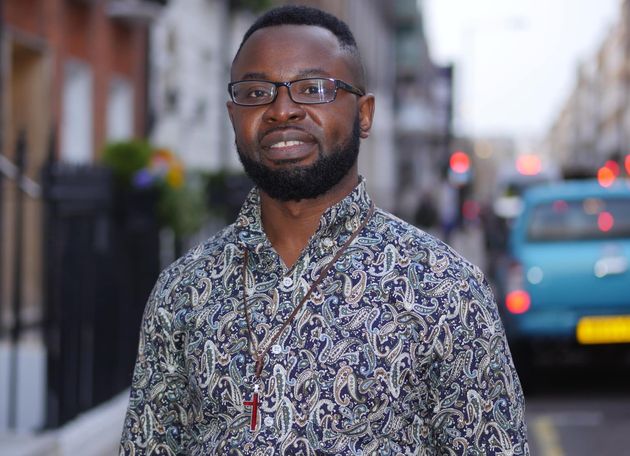 Felix Ngole. / Christian Concern Facebook.
Felix Ngole, a Christian social work student, who was expelled from the University of Sheffield (United Kingdom) after quoting Bible verses on Facebook that were deemed critical of homosexuality, has won an appeal in court.
The Court of Appeal ruled that "the University wrongly confused the expression of religious views with the notion of discrimination. The mere expression of views on theological grounds does not necessarily connote that the person expressing such views will discriminate on such grounds".
"There was positive evidence to suggest that the Appellant had never discriminated on such grounds in the past and was not likely to do so in the future (because, as he explained, the Bible prohibited him from discriminating against anybody)", it added.
REPORTED BECAUSE OF FACEBOOK POSTS
In 2015, Ngole entered into a discussion on Facebook relating to same sex marriage, and used Bible verses to back up his statements. That was anonymously reported to the university, which started disciplinary procedures.
During the Fitness to Practice hearing, the University argued that Felix had "lacked insight" into the impact of his posts on social media, so that it prevented him from completing his postgraduate studies.
In 2017, Ngole started legal proceedings against the University, but the High Court upheld that decision of the Fitness to Practice committee.
"WHAT I HAVE LOST WILL BE SO MUCH GAIN FOR CHRISTIANS"
"This is great news, not only for me and my family, but for everyone who cares about freedom of speech, especially for those working in or studying for caring professions", Ngole said after the appeal.
He pointed out that "Christians are called to care for and serve others, and publicly and privately we must be free to express our beliefs, especially when asked, without fear of losing our livelihoods".
"Despite all this, I feel overwhelming joy that what I have lost will be so much gain to Christians today and in the future as a result of this important ruling for freedom", social work student added.
UNI SHEFFIELD: "CASE NOT ABOUT FREEDOM OF SPEECH"
Meanwhile, a spokesperson from the University of Sheffield explained that "the University of Sheffield supports the rights of students to hold and debate a wide range of views and beliefs. However, for students studying on courses that lead to professional registration, we have a responsibility to look at how any concerns raised could impact a student's fitness to practise once registered".
"Fitness to practise committees use national professional guidance and often need to consider a student's insight and consideration about their chosen profession. This case was therefore not part of the University's standard disciplinary procedures or about its support of freedom of speech", he added.
"THIS IS A WATERSHED CASE FOR CHRISTIANS"
"Due to Felix's sacrifice, Christians and others now know that it is their legal right to express Biblical views on social media or elsewhere, without fear for their professional careers", Andrea Williams, Chief Executive of the Christian Legal Centre, which supported Ngole, said.
According to Williams, "this is a watershed case for Christians and a resounding victory for freedom of speech […] This is a major development of the law and must be upheld and respected in current and future Christian freedom cases".
Published in: Evangelical Focus - life & tech - Christian student thrown off university over gay marriage views, wins appeal