President of Argentinian Evangelical Alliance dies after fight with Covid-19
Rubén Proietti also led the Latin Evangelical Alliance.
09 SEPTEMBER 2021 · 16:03 CET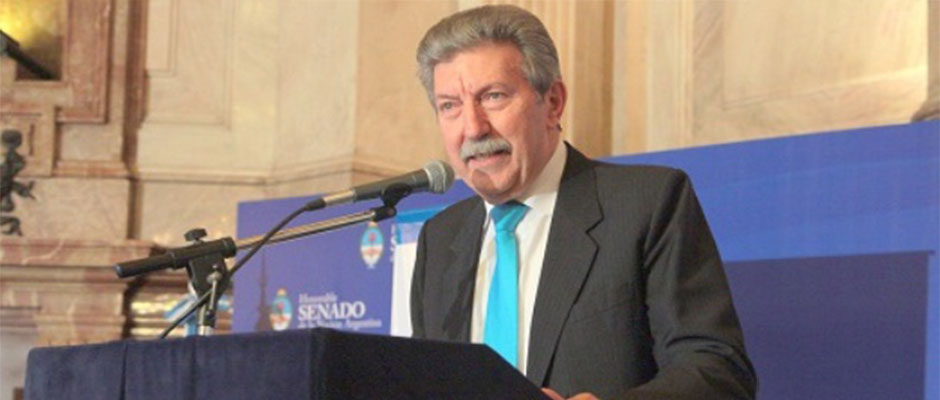 An archive image of Rubén Proietti.
The President of the Argentinian Evangelical Alliance and long-time co-worker of the Luis Palau Evangelistic Association has died in a hospital after battling against a Covid-19 infection.
"Dear brethren, we communicate to you that in the morning of today [9 September], pastor Rubén Proietti, president of ACIERA, has departed with the Lord".
ACIERA is the Christian Alliance of the Evangelical Churches in the Republic of Argentina, the country's Evangelical Alliance.
Proietti (74) was brought to a Baptist hospital on 3 August, with breathing difficulties, as his wife reported. Later information spoke of small improvements, but the situation in the Intensive Care Unit worsened.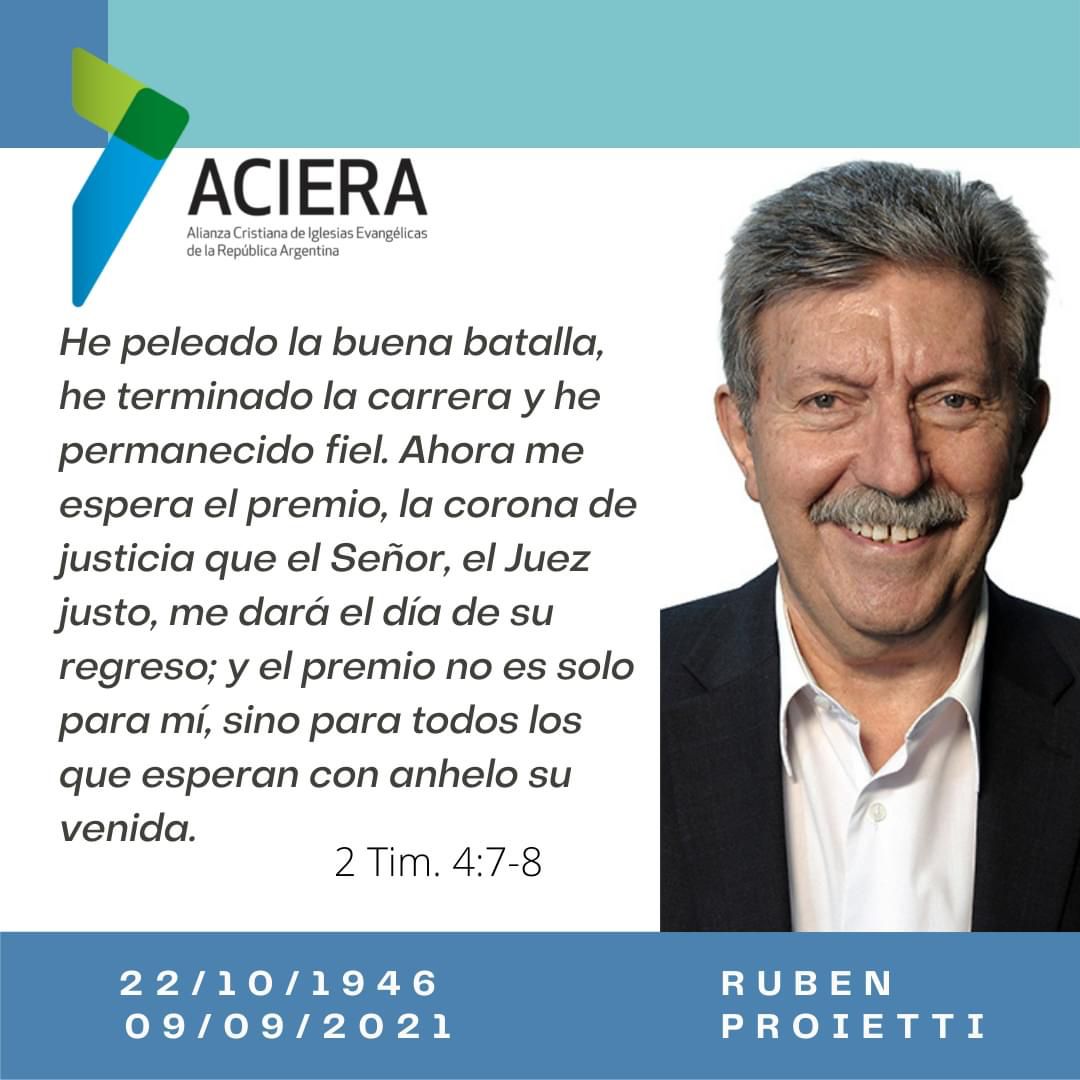 An image shared by the ACIERA with the verses of 2 Timothy 4:7-8. / ACIERA
The Evangelical Alliance said: "Pray for the family, they are thankful for the accompaniment, the prayers and the care that many have expressed in this time".
Rubén Proietti has been a pastor strongly involved in the ministry of evangelist Luis Palau, and in his role leading the Argentinian Evangelical Alliance he has been in touch with Christian and secular leaders in different countries of the Latin American continent. Proietti was the President of the Latin American Evangelical Alliance, created in 2013.
Rubén is survived by his wife Adriana and four children: Matías, Carolina, David and Jonatán.
Published in: Evangelical Focus - world - President of Argentinian Evangelical Alliance dies after fight with Covid-19