Nigerian pastor among 10 Christians killed in herdsmen attacks
Days before, Islamic extremist militants had executed five men "as warning to Christians". Over 50 Christians have been slained since June 12.
JOS · 29 JULY 2020 · 14:45 CET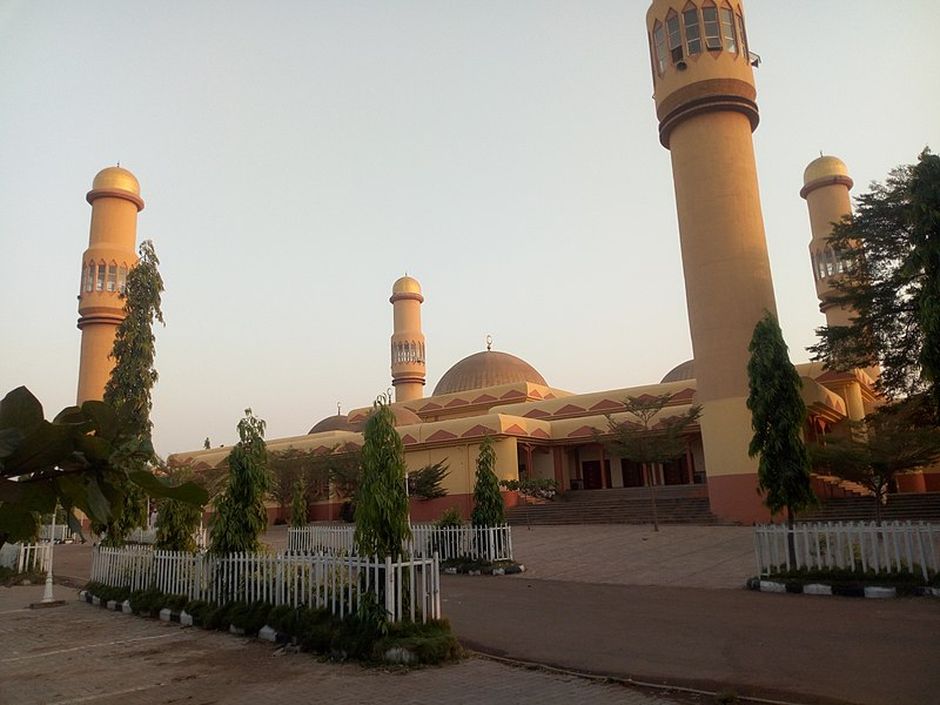 Sultan bello mosque, the central place of worship for Muslims in kaduna state. / Wikimedia Commons.
Muslim Fulani herdsmen on Friday (July 24) killed a church pastor, a 5-year-old boy and eight other Christians in attacks in north-central Nigeria, sources said.
The boy and the Rev. Shamah Kuyet Ishaya of the Evangelical Church Winning All (ECWA) in Zikpak were killed in attacks on predominantly Christian areas in and around Kafanchan, Jema'a County, in southern Kaduna state, between 8 p.m. and midnight, sources said.
The assailants wounded 11 other Nigerian Christians and burned at least three homes.
Area residents informed Morning Star News by text message of the deaths and the wounded, saying the victims belonged to ECWA, Baptist, Anglican and Roman Catholic churches.
The attacks, which took place during a 24-hour curfew due to the break-down in security in the area, were the latest in a wave of unchecked assaults on Christian communities in Kaduna state this year.
The herdsmen attacked the Kafanchan satellite areas of Zikpak, Maigizoh, Ungwan Masara and the College of Education area in Kafanchan.
Pastor Ishaya was a graduate of the ECWA Theological Seminary in Igbaja, Kwara state, and seminary Provost John Olu Adetoyese confirmed his death in a press statement.
"Pastor Shamah, among many others, was gruesomely murdered by Fulani herdsmen in an overnight attack yesterday, July 24", Rev. Adetoyese said.
"May the Lord grant the family the fortitude to bear the irreparable loss; may He be with Christians in southern Kaduna. Your journey was so short but fulfilled, Pastor Shamah Kuyet".
Text messages from residents to Morning Star News during the attack and the next day gave some indication of the terror inflicted on the communities.
"Christians are getting killed like chickens; children getting slaughtered; women getting raped and molested. Southern Kaduna is bleeding, and the government is silent; we need help!", reported area resident.
Another area resident said in his message, "Killing is going on in my father's village, Zikpak, Kafanchan, and my Dad has been missing, including other villagers; and houses are being burnt, yet no help."
Morning Star News has received dozens of messages like these from Christians in the area.
'An Extraordinary Height'
The day before the attacks, the Kaduna state chairman of the Christian Association of Nigeria (CAN), Rev. Joseph Hayab, had decried prior assaults in a press statement.
"The position of CAN is that the killings of innocent lives, maiming and destruction of property across the nation, particularly the fresh attacks in the southern part of Kaduna state, have reached an extraordinary height and are a matter of grave concern; hence, require that the federal government take a proactive approach instead of taking sides", Pastor Hayab said.
And added: "Aside from the degree of endless destruction of lives and property and government's complicit response, CAN wishes to unequivocally assert that government has not done enough to stop the never-ending attacks, nor has it demonstrated guaranteeing steps to arrest the aggressors".
The president of the Southern Kaduna Baptist Conference, the Rev. Donald Arak, also expressed alarm in a press statement.
"We are dismayed that the government is not doing anything to condemn these attacks on Christians, nor give Christians hope that they are working to end these incessant attacks in Kaduna state", Pastor Arak said.
He told Morning Star News, that "On our part, we will continue to pray for God's intervention to bring to an end these attacks on Christians in Kaduna state".
Islamic extremist militants execute five men "as warning to Christians"
Days before those murders, Islamic extremists had executed five Nigerian men in Borno state, with one executioner saying it was a warning to "all those being used by infidels to convert Muslims to Christianity", according to a video posted on Wednesday. July 22.
Three of the men shot to death from behind on the video were identified as Christians by a resident of Borno state, where the executions apparently took place.
"This is a message to all those being used by infidels to convert Muslims to Christianity. We want you out there to understand that those of you being used to convert Muslims to Christianity are only being used for selfish purposes", one of the executioners says in the Hausa language, translated by Morning Star News.
"And that is the reason whenever we capture you, they don't care to rescue you or work towards securing your release from us; and this is because they don't need you or value your lives. We therefore, call on you to return to Allah by becoming Muslims. We shall continue to block all routes you travel", he addded.
More than 50 members of Baptist, ECWA and Catholic churches have been slained since June 12, sources said.
CSI: "Genocide warning"
On Jan. 30 Christian Solidarity International (CSI) issued a genocide warning for Nigeria, calling on the Permanent Member of the United Nations Security Council to take action.
CSI issued the call in response to "a rising tide of violence directed against Nigerian Christians and others classified as 'infidels' by Islamist militants in the country's north and middle belt regions.'"
Nigeria ranks 12th on Open Doors' 2020 World Watch List of countries where Christians suffer the most persecution but second in the number of Christians killed for their faith, behind Pakistan.
Published in: Evangelical Focus - world - Nigerian pastor among 10 Christians killed in herdsmen attacks