Faith groups in Catalonia warn about "words and deeds that promote anti-religious phobias"
Evangelicals, Catholics, Jews, Muslims and Orthodoxs, issue a joint statement warning about the increase of "gratuitous attacks" and an increasing misunderstanding of the limits of freedom of speech.
Protestante Digital · BARCELONA · 01 JUNE 2021 · 09:00 CET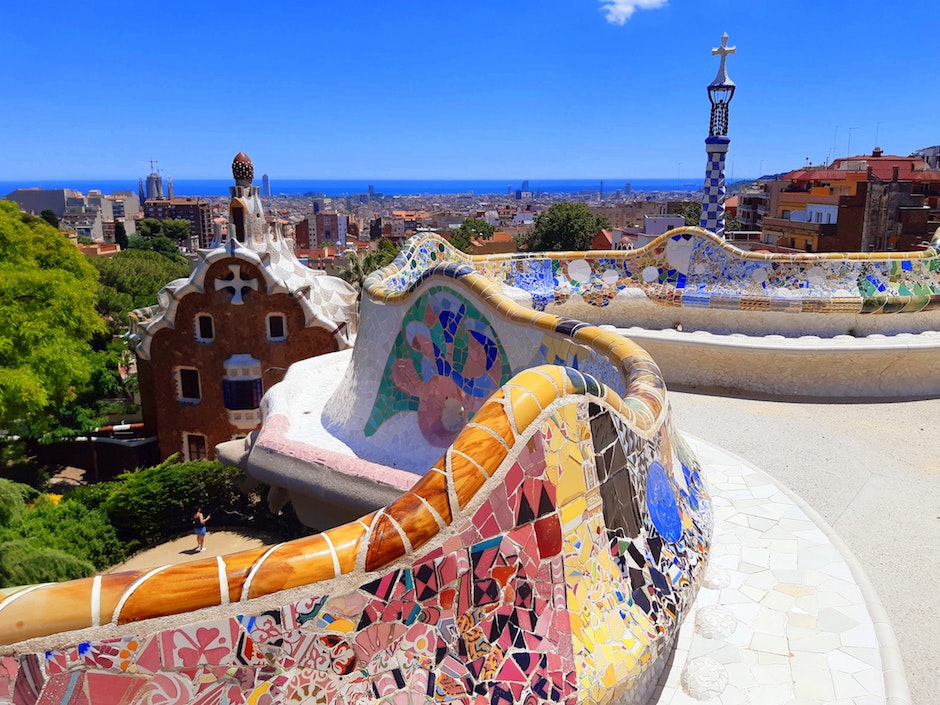 Representatives of the largest faith groups in Catalonia (Spain) have said they are alarmed about the increase of what they identify as contempt towards religious realities and a monopolised use of freedom of speech which clashes with religious freedom.
"Recently, several actions and comments have caused conflicts and controversies about freedom of expression", including "words and deeds that we consider promoting antisemitism, islamophobia, Christianophobia and other anti-religious phobias", said in a manifesto the Stable Working Group of Religions in Catalonia (GTER).
The group is formed by representatives of Catholic, Evangelical, Orthodox, Muslim and Jewish official bodies.
The GTER, which works in the North Eastern region of Spain, says that the evolution in society from a "practical identification of religion and Catholicism to a religious diversity nowadays that is now visible anywhere".
But these growing plurality does also mean that the way religions are addresses in the public square has improved. "Religious beliefs are one of the fundamental aspects of people, which vertebrate and give meaning, form ways of being and touch the most profound realities of the human; therefore it is necessary to care about this good for the good of society", reads the manifesto signed, among others, by the Secretary General of the Catalan Evangelical Council and the President of the Spanish Ferede.
"A need to combine freedom of expression and religious freedom"
The GTER sees with special worry how freedom of expression is often used to trump religious freedom in the contexts of media or politics. Both rights need to coexist, they say.
"Freedom of expresión is a precious good, but it is not the only right we as humans have. There is also religious freedom, which includes the freedom to believe, express, not being persecuted, insulted or harassed because of one's religious beliefs", they reflect.
What is needed, the manifesto says, is a "combinatinos orf both rights", acknowledging that at times, there might be "clashes" between the both. But they add: "Not everything is allowed, from an ethical point of view", and "it should not be ok to create useless, gratuitous and unacceptable tensions".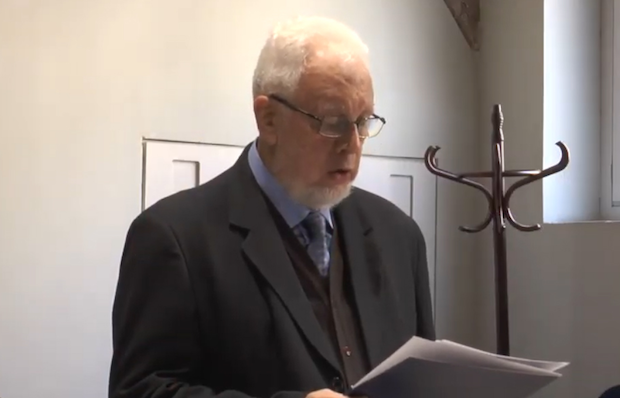 The Secretary General of the Evangelical Council of Catalonia, Guillem Correa, is one of the signatories of the manifesto. / Image: Església de Barcelona, YouTube
"On the one side, racism, homophobia, negationism... ares criminalised. As a society we do not laugh at hunger, poverty, gender violence or illness. There are some issues that are untouchable. But on the other side, we excuse all kind of slander towards religion: everything is seen as acceptable", they lament.
In the manifesto, the GTER quotes Article 20 of the Spanish Constitution, as well as a decision of 29 January 2015 of the Council of Europe Parliamentary Assembly condemning the in incitement to violence and intolerance in religious issues, and the established by the European Court of Human Rights, that although allows criticism of religions puts limits to defamation.
The manifesto uses case studies related to the media in Catalonia, and points at how the Audovisual Council of the region rejects any "slanderous expressions that are disconnected from a legitimate critique to produce unjustified damage to religious institutions".
"There is no doubt that in all these cases it is recognised that freedom of expression has limits" but "almost never courts in democratic countries rule sentences because of an abuse of freedom of expression in religious matters".
The manifesto ends by expressing the desire to fight "the phobias against religions" even through legal means, with the aim of "working to defend this fundamental aspect of human dignity".
A very diverse Catalonia
The GTER manifesto has been issued two months after the Generalitat de Catalunya (the regional government) published the latest report on religions in Catalonia. According to this document, the Catalan society is more plural than ever before.
While the Roman Catholic Church continues to lose members, other minority confessions have grown, as have atheism and agnosticism. According to these official figures, the confession that has grown most in Catalonia in the last years is Protestantism/Evangelical Christianity, reaching in 2020 the record number of 7% of the population.
This figure triples the Spanish general figure (2% of evangelicals), leading to some evangelical missiologists to express doubts about the accuracy of the latest Catalan statistic. Nonetheless, what is confirmed by different reports is that evangelical churches are the fastest growing faith group both in Catalonia and the rest of Spain.
Published in: Evangelical Focus - europe - Faith groups in Catalonia warn about "words and deeds that promote anti-religious phobias"
Since you are here…
Evangelical Focus is a news and opinion platform that brings together Christians from across Europe and other parts of the world. We need the support of our readers to make this media project sustainable in the long term. You can support our work! Read about Evangelical Focus's sustainability here.
Would you like to support the work of Evangelical Focus?
Use one of these methods. You can also transfer your donation to "Areópago Protestante / Evangelical Focus" IBAN: ES8521000853530200278394 (Swift / BIC: CAIXESBBXXX). Subject: "Donation Evangelical Focus"
Thank you very much!