Swedish Lutherans say they are a "trans church" as they attack conservative Christians
In an open letter, priests and other members of the Swedish Lutheran Church say they believe in "a humanity in all the colours of the rainbow, absolutely amazing and infinite in its diversity".
STOCKHOLM · 31 MAY 2021 · 16:04 CET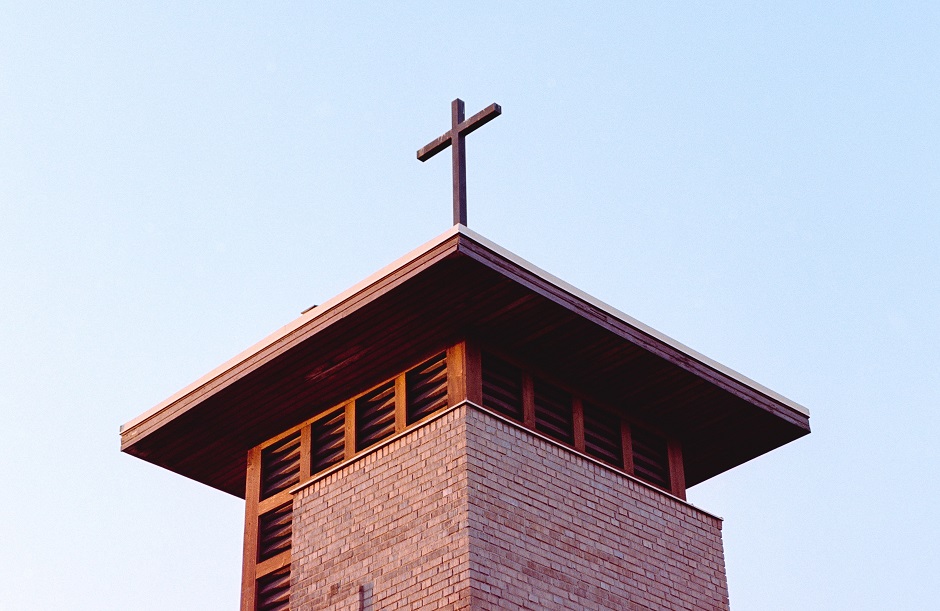 Lutheran churches in Sweden are increasingly pro-transgender. / Memphis M. , Unsplash, CC0
The national Lutheran church in Sweden is a "trans church", according to an open letter published on the institution's official website.
The Swedish Lutheran Church (SK) has 5.8 million members (figures of 2019), which makes it the largest Lutheran institution in Europe. The SK is marrying homosexual couples since 2009 and much of its leadership is theologically liberal in its approach to the Bible.
"We have (…) employees, churchwardens, elected representatives (…) who define themselves as trans people. The church also consists of trans people. Therefore, the church could be described as trans", says the letter, signed by over 1,000 people, including priests, staff and regular church members.
The signatories compare the Biblical story of Hagar with the suffering of trans-identifying people. "Like Hagar, we all, Christians or not, transgender or cispers, have our own relationship with God. We have our own story that exists and is true, regardless of whether someone else wants it to exist or not".
Against radical Christians and feminists
The letter accuses "radical right-wing Christian groups" and the media of setting the base for "hate" against trasns people. "Trans-excluding feminists" are also an obstacle, in contrast with "a broad solidarity feminism that fights narrow gender norms".
The Sk signatories emphasis that "many have wanted to limit you [the trans people] and we [the Church] can no longer stay silent".
The letter fully embraces the pro-LGBT theology adopted by other Protestant churches in Northern Europe and the United States. "Whatever you encounter and whatever others say, no one can take away your gender identity and your human dignity. God loves you, just as you are", they say.
The letter, written originally by four senior priests and sent out to LGBT groups, closes with this idea: "We believe in a church and a God who welcomes people beyond power, national boundaries, ethnicity, sexual orientation, gender and gender identity. A humanity in all the colours of the rainbow, absolutely fantastic and infinite in its diversity."
A Church in decline
Already in 2017, the Swedish Lutheran Church encouraged priests to use gender-neutral language to refer to God, avoiding the pronoun "He" and the concept of "Father".
The institution has been losing around 1.5% of its membership every year. Although more than half of the country's population is still a member of the Lutheran Church, official figures in 2017 showed that only 5% of Swedes attend its worship services, while 8 in 10 consider themselves "non-religious".
Free evangelical churches, which generally hold to an orthodox understanding of the Bible's teaching about sexuality and marriage, are still a minority in Sweden. The Swedish Evangelical Alliance has clearly stated its commitment to heterosexual marriages and the respect for the authority of the Bible in matters of sexuality, while calling for a compassionate approach to LGBT people.
Hospital stops trans treatments for minors
Meanwhile, the renowned Karolinska hospital in capital Stockholm, has announced it will end all use of puberty blockers and cross-sex hormones with minors after May 2021.
The new medical policy of the health centre distances itself from the known as "Dutch protocol", through which puberty blockers were given to children aged 12 and cross-sex hormones when they reached the age of 16.
From now on, the hospital will only offer such treatments in a context of scientific research but no longer in the usual protocols for gender-dysphoric minors.
According to the Society for Evidence Based Gender Medicine, Sweden's Health and Technology Assessment evidence review found in 2019 a lack of explanation for the sharp increase in the numbers of adolescents with gender dysphoria in recent years.
Sweden is one of several countries where medical institutions have stopped procedures related to gender transitions in children and teenagers after voices of alarm were raised by health experts and families.
Published in: Evangelical Focus - europe - Swedish Lutherans say they are a "trans church" as they attack conservative Christians
Since you are here…
Evangelical Focus is a news and opinion platform that brings together Christians from across Europe and other parts of the world. We need the support of our readers to make this media project sustainable in the long term. You can support our work! Read about Evangelical Focus's sustainability here.
Would you like to support the work of Evangelical Focus?
Use one of these methods. You can also transfer your donation to "Areópago Protestante / Evangelical Focus" IBAN: ES8521000853530200278394 (Swift / BIC: CAIXESBBXXX). Subject: "Donation Evangelical Focus"
Thank you very much!