Less people executed in 2020, but figures of China remain unkonwn
Four Middle Eastern countries accounted for 88% of all reported death penalties applied worldwide, but non-official statistics speak of thousands executed in China.
Amnesty International , BBC · 22 APRIL 2021 · 09:06 CET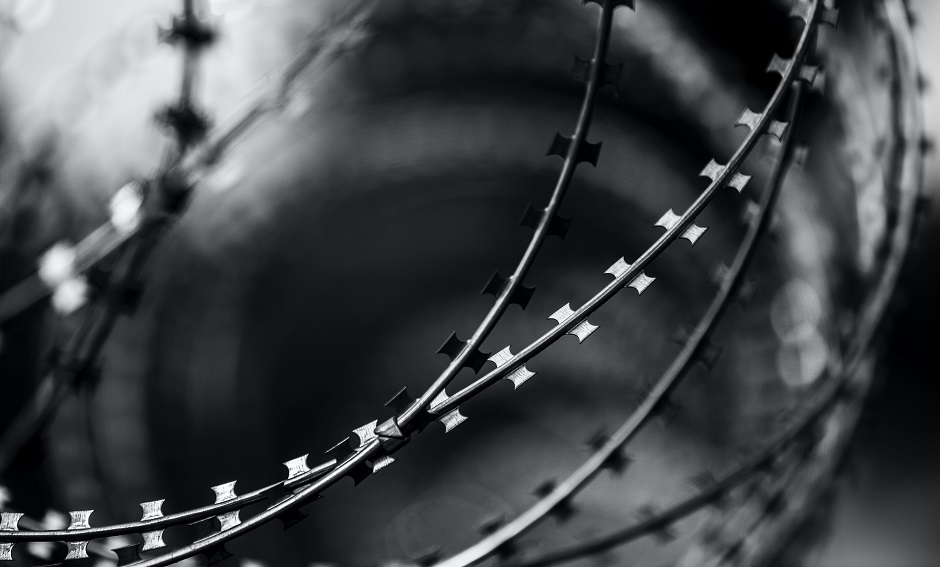 A total number of 483 people were executed in the 18 countries that offer information about the application of death penalty.
Iran, Egypt, Iraq and Saudi Arabia accounted for 88% of the reported executions worldwide. But the overall number is the lowest in a decade, the organisation Amnesty International said in its 2020 report.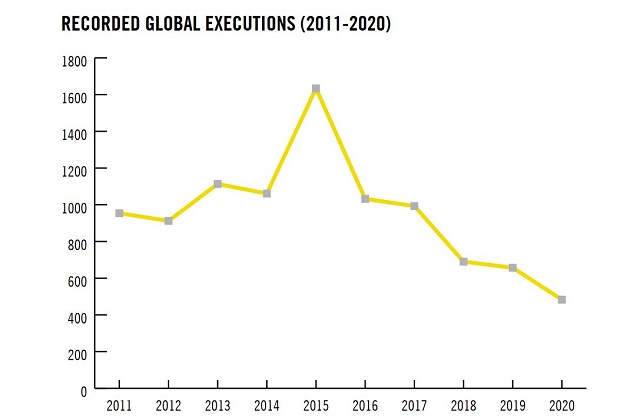 Data and graphic: Amnesty International
The main obstacle to have real figures, the human rights organization explains, is that China keeps the number of executions as a state secret. Some sources speak of thousands executed every year. A similar secrecy is found in the North Korean regime and in Vietnam.
The biggest change in executions was in Saudi Arabia, a country that recorded a drop of 85% compared to 2019. Meanwhile, Iraq executed 50% less people than in 2019.
In contrast, Egypt triplicated its numbers and executed 107 people last year alone. Qatar, the country that will host the football World Cup, carried out its first execution in 20 years.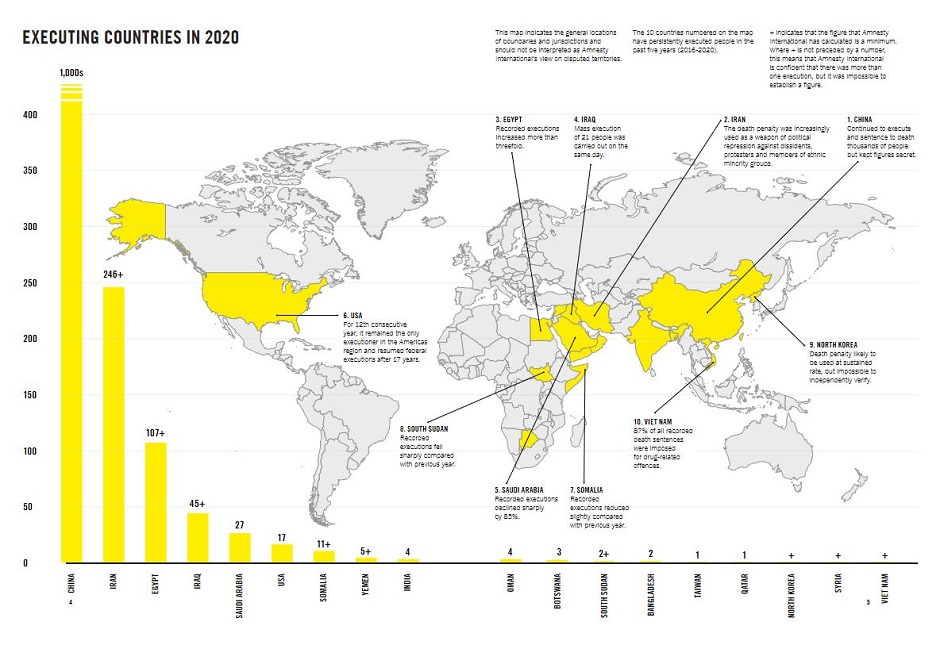 Data and graphic: Amnesty International
In the report, Amnesty International denounce that at least two dozens of executions were related to unclear political crimes.
The United States executed 17 people in 2020, placing the country in the fifth place of the Amnesty International list. It is the only country in the American continent that used death penalty last year. Evangelical Christians in the country have campaigned in the last years to end death penalty.
The 2020 report also shows how the number of abolitionist countries continues to grow slowly.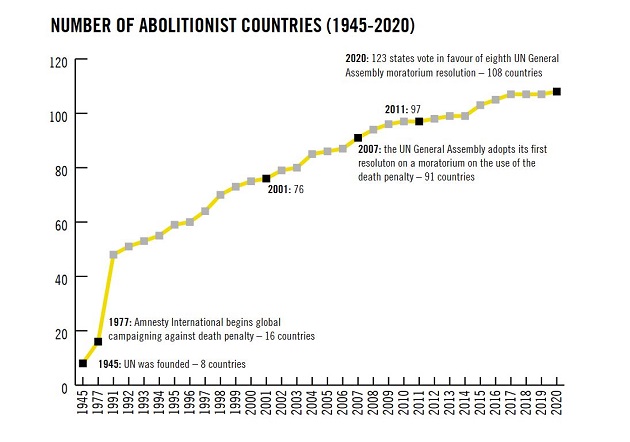 Data and graphic: Amnesty International
The most common methods of execution in the world are hanging, shooting and lethal injections.
The number of death sentences also decreased strongly in 2020. From the 2,307 death sentences reported in 2019 to the 1,477 of 2020.
Published in: Evangelical Focus - world - Less people executed in 2020, but figures of China remain unkonwn