Päivi Räsänen Court of Appeal proceedings to be delayed one year
The Finnish Christian politician won her trial at the beginning of the year but the prosecutor appealed. The politician says such a long process discourages the exercise of freedom of expression.
HELSINKI · 23 AUGUST 2022 · 17:03 CET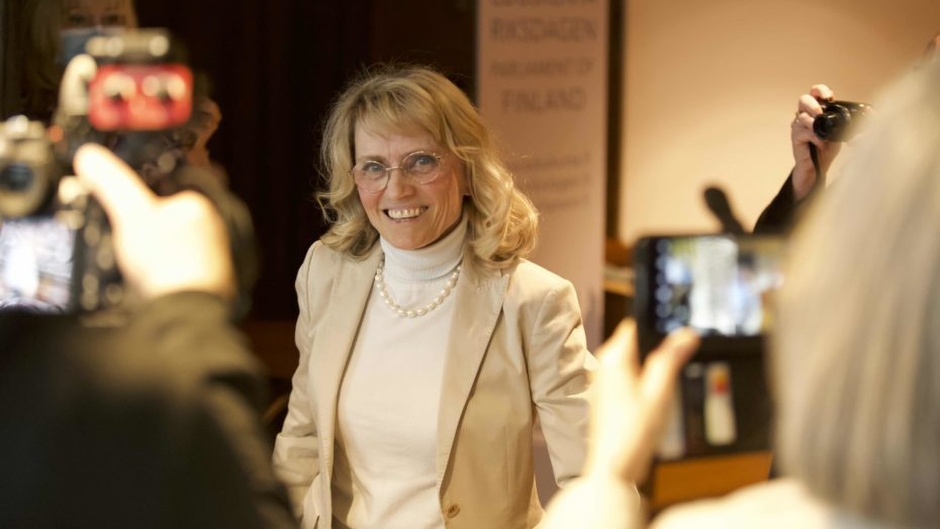 Christian parliamentarian Päivi Räsänen, at the Helsinki Court in February 2022. / Photo: M. Korhonen, Uusi Tie.
The Helsinki Court of Appeal has announced the dates of the hearings of the Päivi Räsänen case, which finished its first stage with a victory of the Christian parliamentarian in March.
22-24 August 2023 is the date set for the court of appeals to listen to Räsänen and her accusation, led by the state's prosecutor, who lost the trial. The politician of the Christian Democrats and committed Bible-believing Christian was acquitted unanimously by the Helsinki Court of having incited hatred against homosexuals when she publicly expressed her views about what the Bible says about sexuality and marriage.
Räsänen said she hoped the new trial would happen earlier. Autumn was first projected as the time when the appeal would be solved. "For my part, the preliminary investigation and judicial process has already been going on for more than three years and will continue for years to come", said the Christian parliamentarian.
"I find it unfortunate that this process is taking so long, because the mere fact that there is an ongoing trial, even without a conviction, has a restrictive effect on freedom of expression", she said. "Accusations, interrogations and trials cause the public to fear expressing their convictions. I encourage everyone to exercise freedom of speech and religion as the best way to prevent the self-censorship that silences open debate".
"I am, however, confident about the forthcoming hearing and remain delighted with the District Court's decision. From my point of view, a victory in the District Court would have been quite sufficient, but the acquittals of the higher courts have broader significance".
She hopes the case, even when it goes further to Finland's Supreme Court, "will serve as a legal guide for any similar charges in the years to come. I hope that no one else will be subject to similar accusations in the future".
Päivi Räsänen insisted in what she has said before: "Personally, I am prepared to defend freedom of expression and religion at all necessary levels of the law, even before the European Court of Human Rights if necessary".
Published in: Evangelical Focus - europe - Päivi Räsänen Court of Appeal proceedings to be delayed one year