Islamist cleric who led 'blasphemy' campaign against Jakarta's Christian governor is accused in pornography case
Indonesian police have named the leader of the Islamic Defenders Front as a suspect. Rizieq Shihab mobilised thousands to put pressure on judges in a 'blasphemy' trial against Christian politician 'Ahok'.
JAKARTA · 30 MAY 2017 · 13:33 CET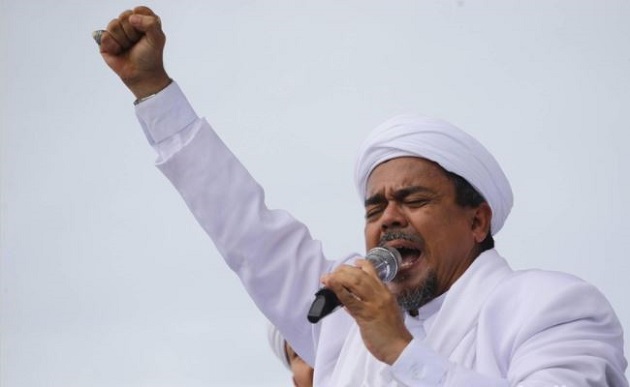 Islamic Defenders Front leader, Rizieq Shihab. / Detik
Rizieq Shihab, the main figure behind the anti-Christian campaign which mobilised tens of thousands in Jakarta has been named as a suspect by the police in a pornography case.
Shibab leads the Islamic Defenders Front, a strong extremist movement which organised massive demonstrations in Indonesia's capital city to put pressure on outspoken Christian governor Basuki Tjahaja Purnama (known as 'Ahok').
The Muslim extremist leader is accused of exchanging graphic messages and nude pictures in mobile messaging conversations with a woman. In doing this, Rizieq would have broken Indonesia's anti-pornography laws. The cleric denied the accusations.
A BBC analyst says this case is being defined in Indonesia as the "height of hypocrisy". Expert Ging Ginanjar says: "This is a man whose group's core battleground has been against sexual promiscuity, prostitution and alcohol. To his supporters, Rizieq Shihab is a hero who embodies the true face of Islam. Now he is being charged with transmitting pornographic content with a woman who is not his wife."
PROMOTING AGGRESSIVE ANTI-CHRISTIAN DEMONSTRATIONS
Since November 2016, massive demonstrations organised by Shibab and other Islamists, accused 'Ahok' (who is known for his fight against corruption) of blaspheming against Islam. Signs and chants such as "Kill 'Ahok' for insulting Islam" and "Only Allah could forgive 'Ahok'! Not we!" were shown in the media and the social media.
The anti-Christian campaign (in the country with the highest Muslim population in the world, 220 million) was promoted ahead of the Jakarta local elections. 'Ahok' was leading the public opinion polls, but rapidly lost popularity and finally conceded defeat to his political rival, Moderate Muslim candidate Anies Baswedan.
After the outcome of the election was made official, 'Ahok' said: "Trust me, power comes from God and it too can be taken by God. No one comes to power without God's permission. Don't be sad. God knows."
PRESSURE ON JUDGES IN 'AHOK' BLASPHEMY TRIAL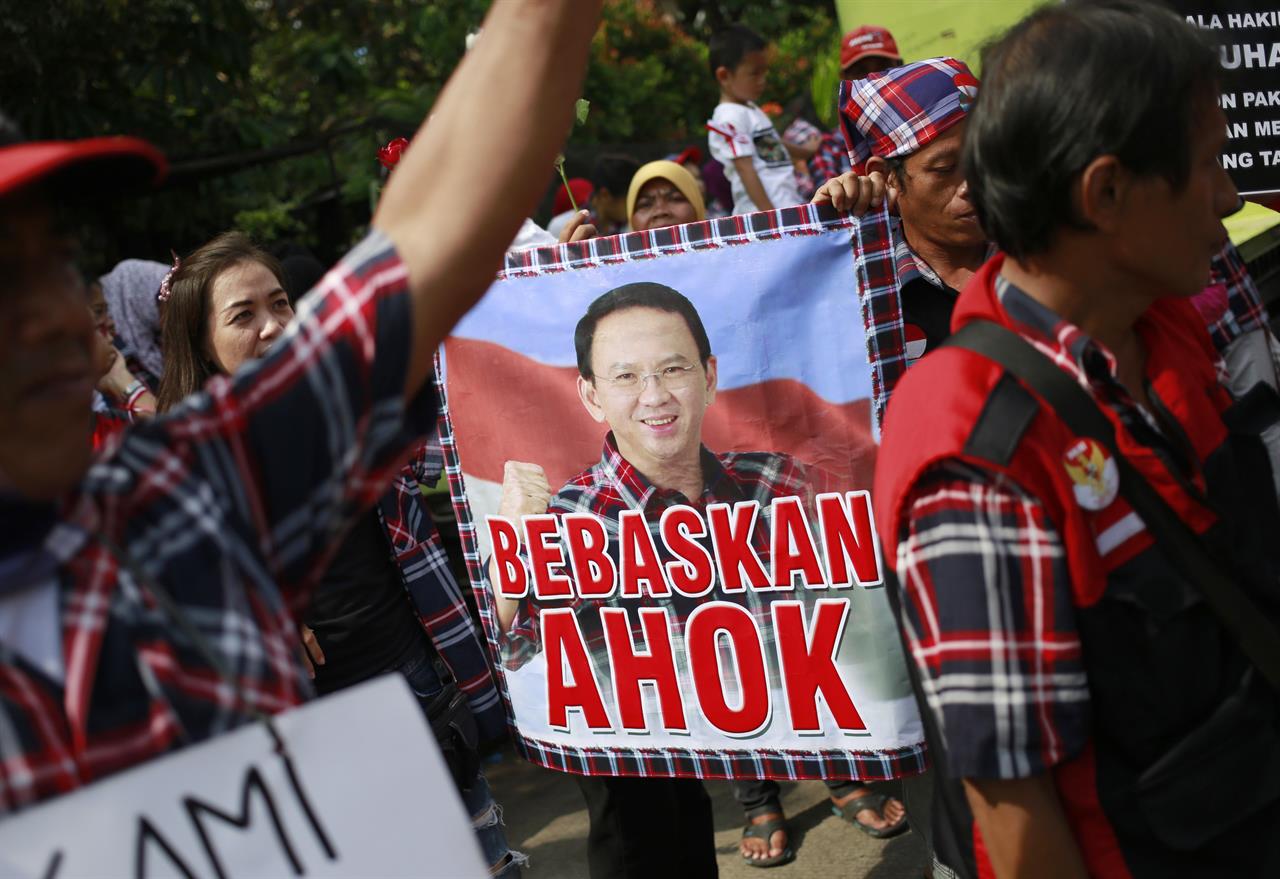 The pressure of radical Islamists against the most prominent Christian politician in Indonesia also aimed to put him in jail.
After weeks of trial, 'Ahok' was sentenced to two years of prison, a much higher punishment than expected.
Read more about about the "blasphemy" controversy around Christian governor of Jakarta, 'Ahok', here.
Published in: Evangelical Focus - world - Islamist cleric who led 'blasphemy' campaign against Jakarta's Christian governor is accused in pornography case